Some areas in your office may need special permission to schedule. You can limit the average person from scheduling in these spaces by enabling "Admin Only" mode. This feature is available starting at the Pro plan.
Check who your calendar is shared with
This setting will only apply to access within Robin, so anyone with direct calendar access will still be able to schedule normally.
How to enable access control
Admins can customize scheduling policies for each space from the Robin dashboard. Navigate to Manage in the top ribbon > Offices in left panel > select a HQ or building > select a space > scroll down to the "Scheduling policies" header > enable "Restrict booking to admins".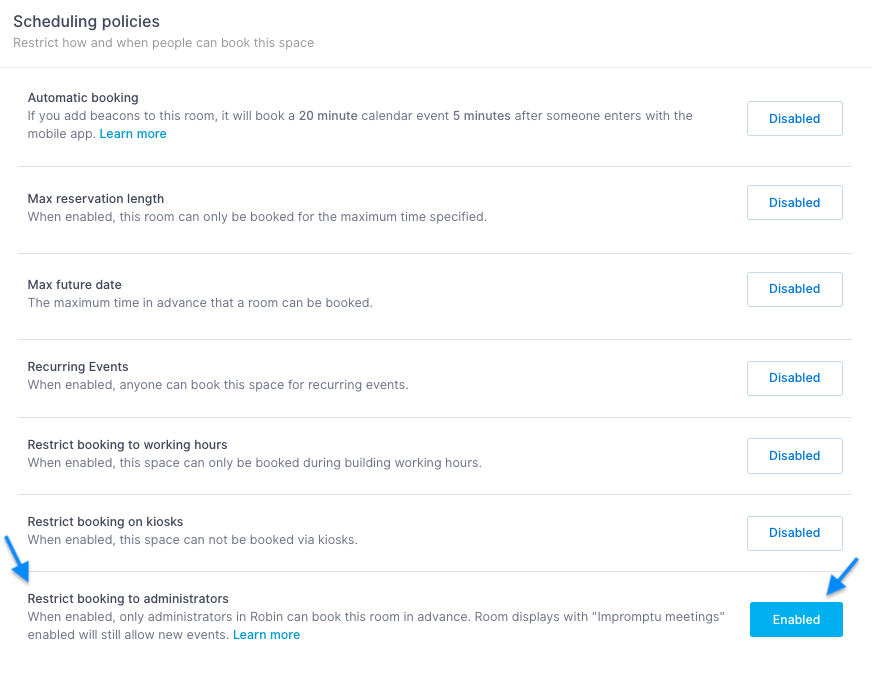 How it works
By default, the "All spaces" filter is set to "show only bookable" spaces in dashboard. This filter hides any spaces a user doesn't have permission to book in. The restricted spaces will also be hidden in the the event composer and extension's suggested spaces. If a general member tries to create an event in a space they don't have permission to reserve they will be blocked with an error message.

Event composer
When members are creating an event via the event composer, Robin will hide those spaces from appearing in the assistant driven space suggestions.
Legacy event composer
If you select a space you don't have access to, Robin will show an admin only warning message at the bottom of the event composer and block the booking. If you have meeting support services set up Robin will instruct you to find an administrator to help.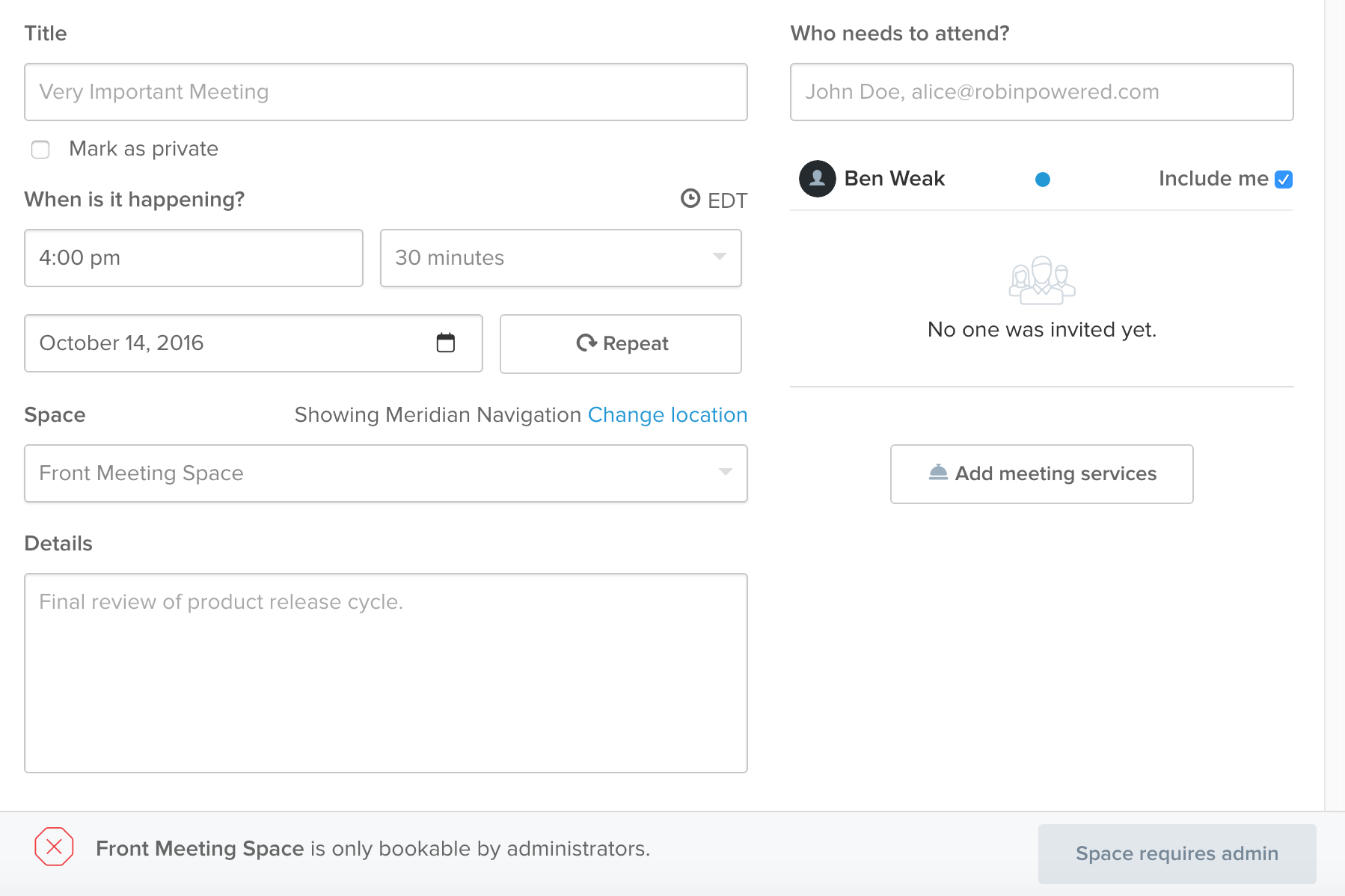 FYI: Some older versions of the mobile apps may show this restriction as an error message instead of warning you beforehand.
Only allow impromptu meetings
If you have "Impromptu Meetings" enabled on the room display, you can still allow people to create new meetings from the door.
Learn more
For more about setting up support services to contact admins from the room display, check out this article.