By default, the room display allows full meeting controls. Your organization might need fine tune the options. For v1.3+, you can choose how to configure your display. Configuration options include: 
Start impromptu meetings from the display
Ending meetings early from the display
Start meetings early from the display (assuming the room is free)
Extend meetings from the display 
Changing which buttons appear
To change the buttons available from the room display, navigate to the space details screen in the web dashboard. Click Manage > Display. You must be an organization administrator to change these settings.  
Changes made from the dashboard will automatically take effect on the room display, although it can take a few minutes.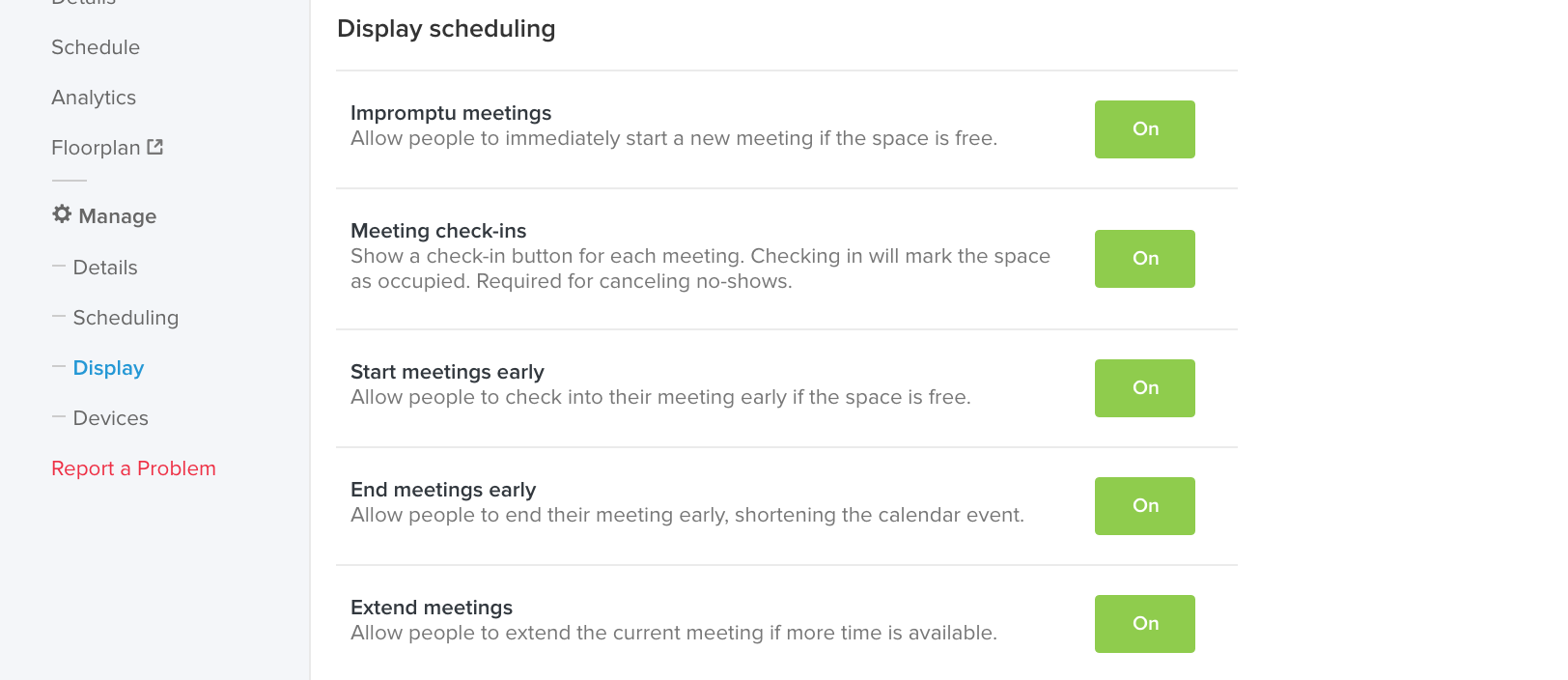 For now these settings will only affect the room display. People signed into the web dashboard will still be able to schedule and modify their events.
Hide settings menu
You can also lock down the administrator settings available on the room display via PIN or hiding entirely.

Changing general behavior
Lastly, if you need to update the automatic scheduling settings or control which logo appears on screen you can do that from the room display section as well.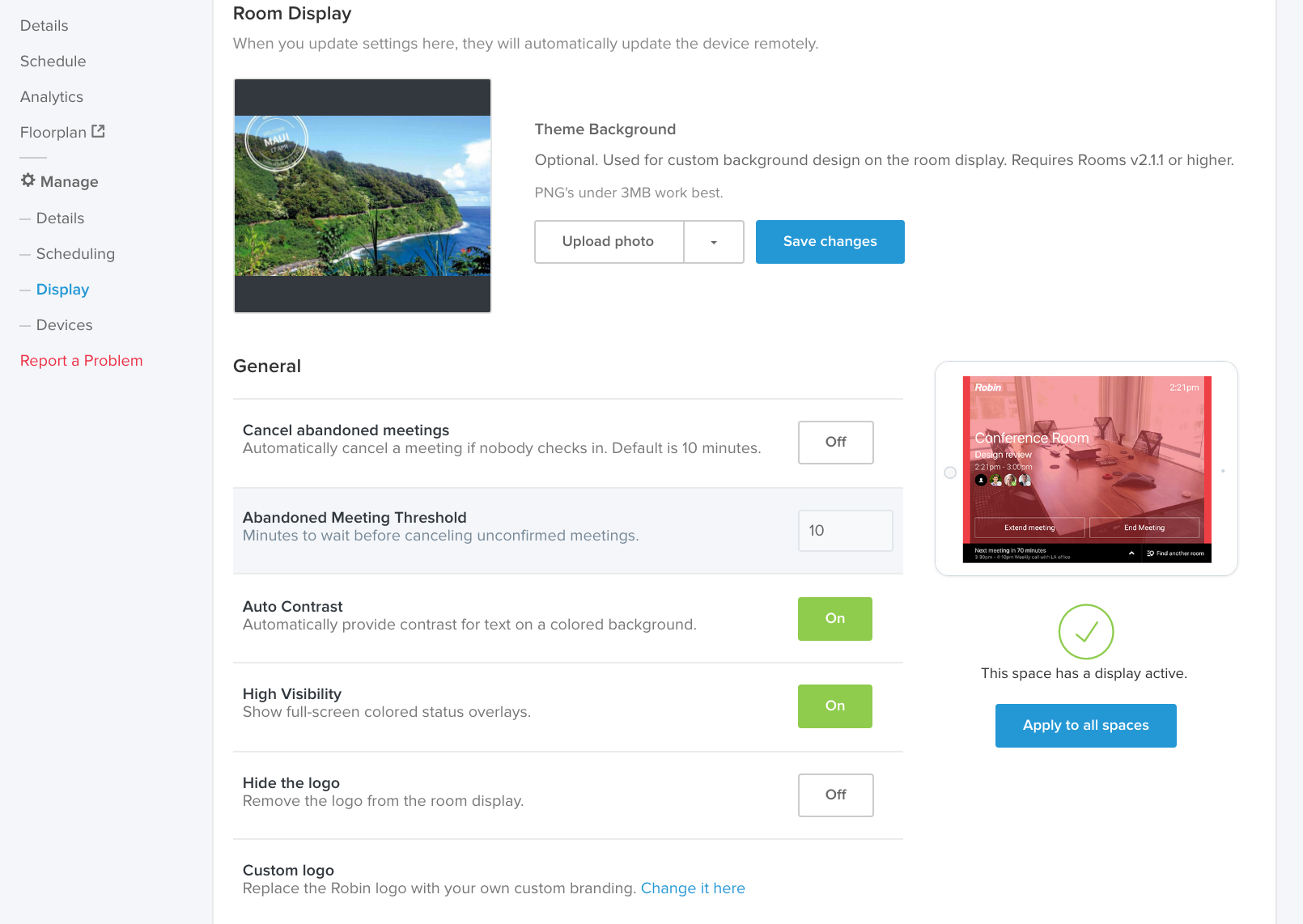 Changes aren't showing up on my display
The rooms app constantly checks for new meeting updates to keep your schedules in sync, but checks for things that change less frequently - like settings - every 10 minutes. If you'd like to see your app update more quickly, you can open the schedule drawer in the app and tap the "refresh" icon.