Get on the same page as your co-workers when making your schedule. Use the People page to view and compare your schedule with your Favorites at a glance - no need to go hunting for which days they'll be in the office.
When you open the People page, you see a high-level (org-wide) view of who has a desk reservation and where.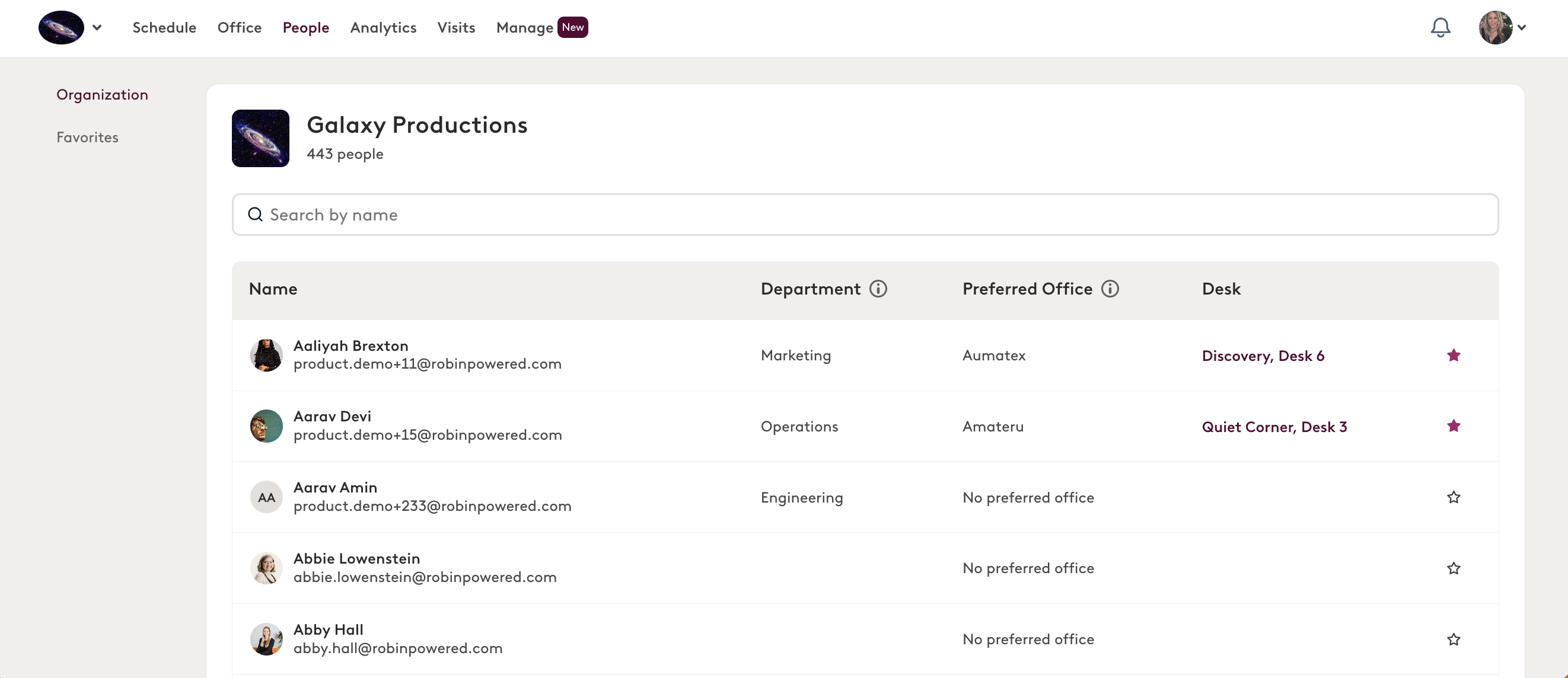 Jump to the Favorites tab on the left sidebar to compare your hybrid schedule with your Favorites each week. Scroll through the weeks to see which days are the most popular among your favorite people in the office.
People will show as "in office" if they've updated their status or if they've booked a desk in your preferred office location (displayed in the top left).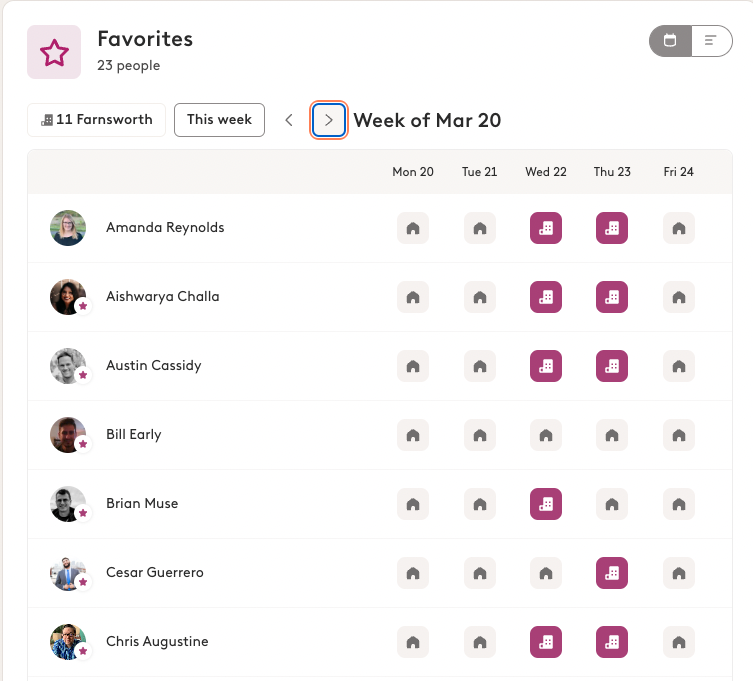 Update your plans using the interactive icons in your row.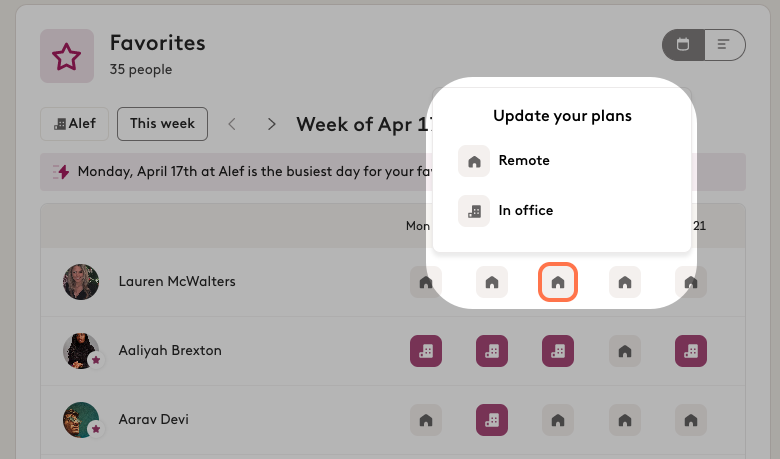 Click on a Favorites purple "in-office" icon to see where they're sitting.

Click "Sit nearby" to open the office page to find and reserve a desk next to them.