Under construction
We are redesigning the People page to make it a page for the people. A place where users can view the schedules of the people they care about (Favorites) and understand which days are the best for coordinating meetings, activities, and in-office days.
As part of this, we've removed the admin functionality related to user groups, roles, and permissions from this page. Admins can manage users under the admin console.
Get on the same page as your co-workers when making your schedule. Use the People page to view and compare your schedule with your Favorites at a glance - no need to go hunting for which days they'll be in the office.
When you open the People page, you'll see a high-level (org-wide) view of who has a desk reservation and where.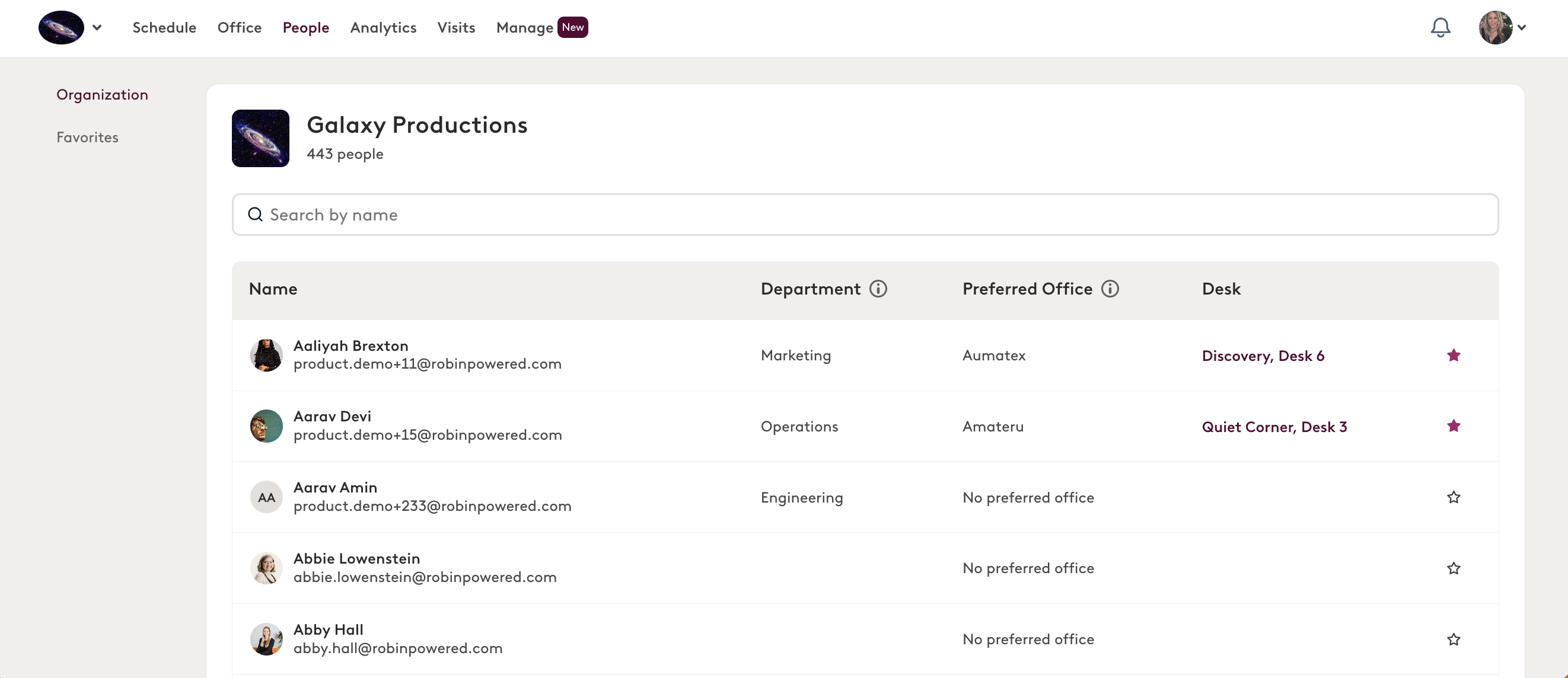 Click Favorites on the left sidebar to open a table where you can compare your hybrid schedule with your Favorites each week. You can scroll through the weeks to see which days are the most popular among your favorite people in the office.
People will show as "in office" if they've clicked "join office" OR have booked a desk in the location selected in the top right. For now, this page supports your preferred office only, but soon we'll give you the ability to switch to a different location.