The Rooms app performs best when it can continuously show what's happening in your meeting rooms. Android tablets will allow you to prevent the display from going to sleep during the day with a "Stay Awake" mode. This mode will also help with dimming in the evening to conserve battery. You can follow the video below, or review the steps in the article for a tutorial on how to keep Android devices from going to sleep.
1

To enable the

"Stay Awake" mode, navigate

to the tablet's Settings.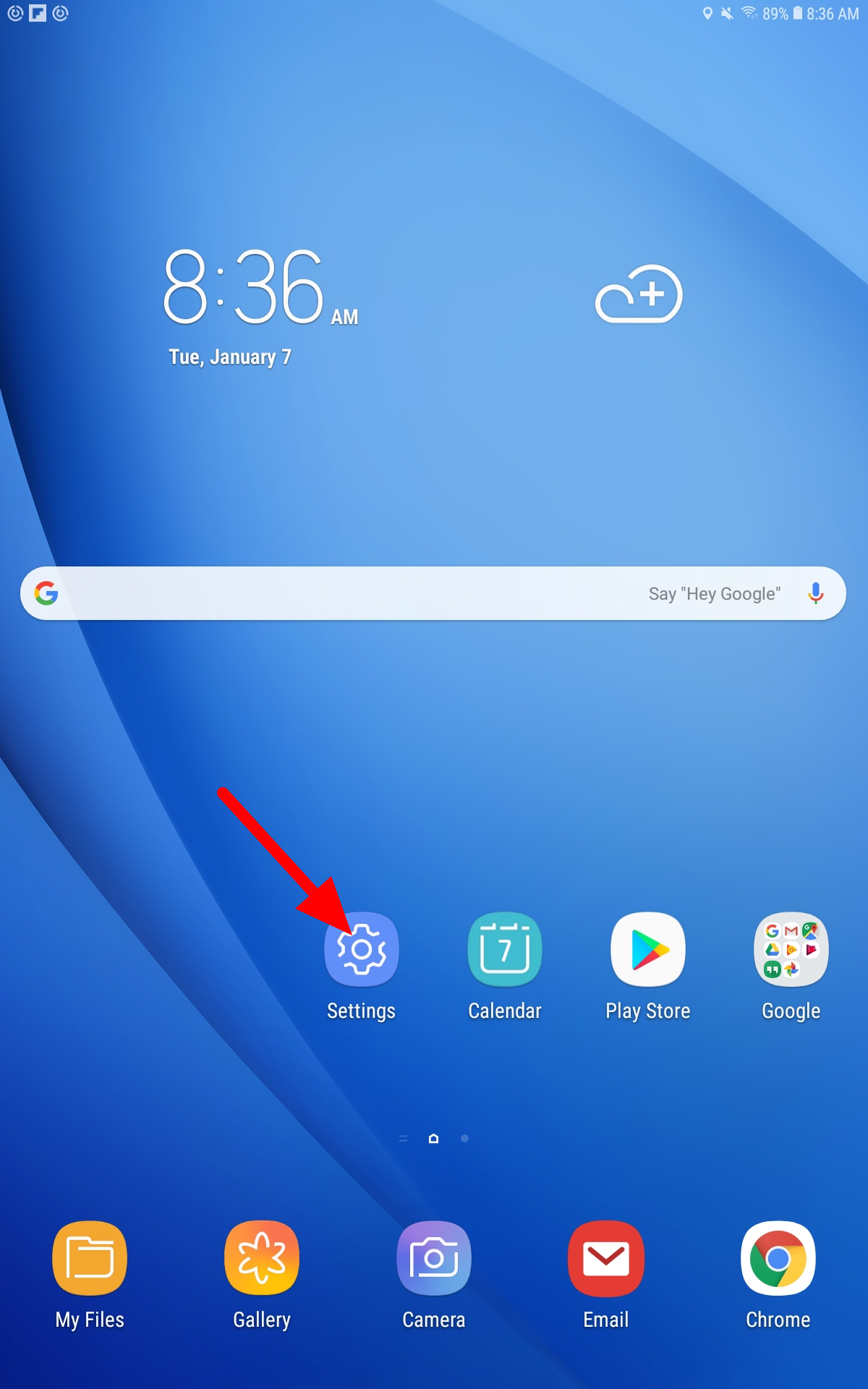 2

From the settings page navigate to > About Tablet > Software Information.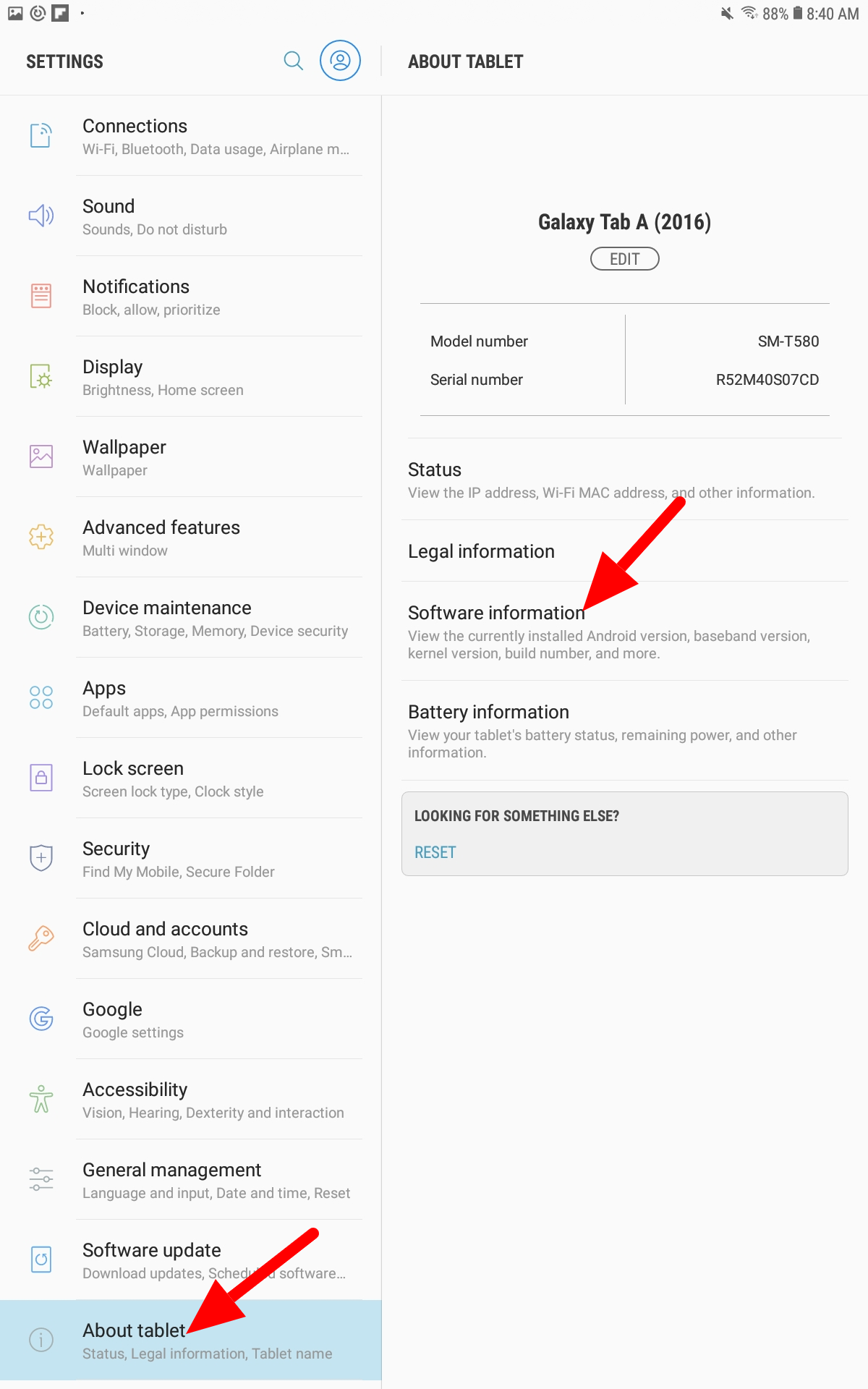 3

Then tap the "Build Number" 7 times to enable developer mode.
4

Developers mode is where you'll find the Stay Awake option, toggle to enable.
Automatic software updates can also cause devices to go to sleep from time to time as well. Which is why we recommend disabling Auto Update System while you are in the developer section.