Adding co-workers as favorites allows you to easily see when they're scheduled to be in the office and where they're seated on the office map. You can add favorites using the mobile app or web dashboard.
How to add favorites
On mobile
1

Open the mobile app, tap Add favorites to see who's in, or go directly to the People tab.
2

Tap the star next to a co-worker to add them to your favorites.
3

Use the Favorites button at the top to filter the People list by your Favorites. Tap a co-worker to see their schedule for the week and for the option to book a desk next to them.
On web dashboard
From the Office map:
You can select favorites from the list of people who have a desk reserved on that floor for that day or right from the map module.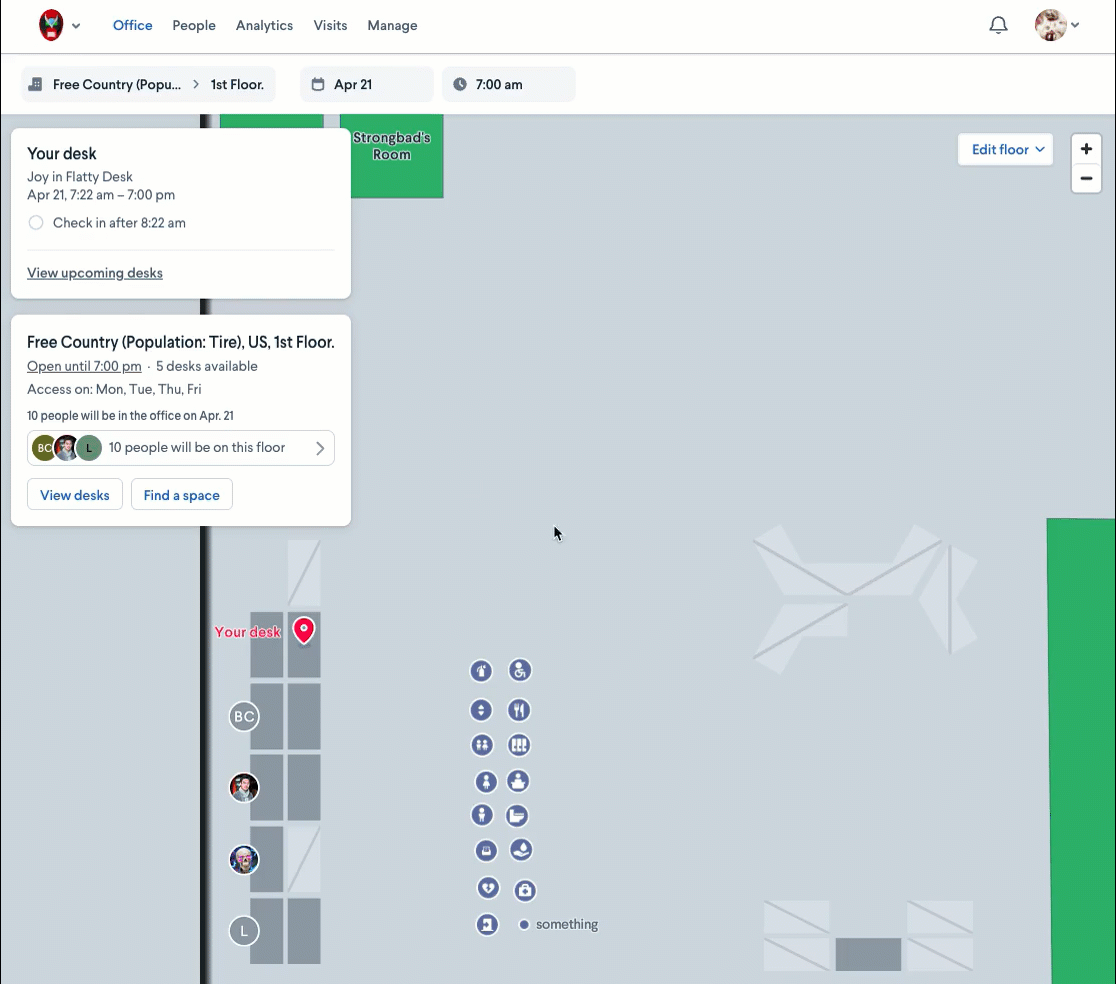 From the People tab:
1. Click on the People tab on the top navigation bar to see a full list of co-workers.
2. Select a star next to a co-worker to add as a favorite.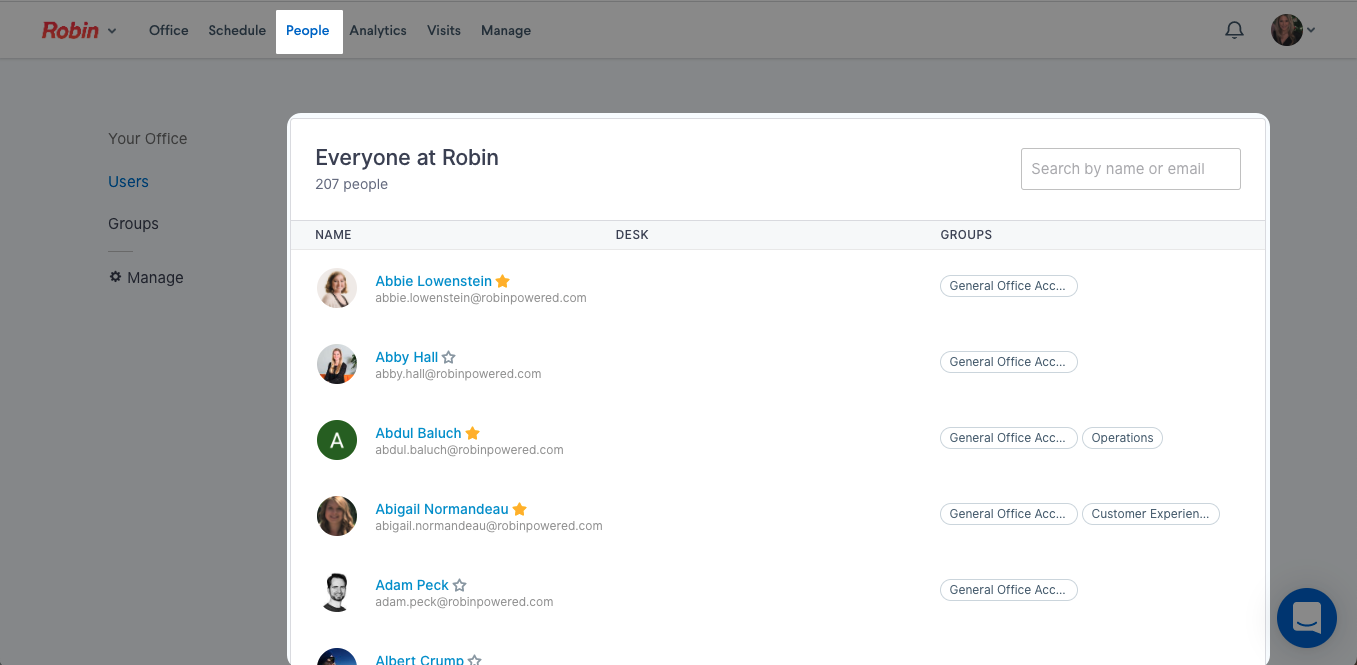 FAQ
1. Do folks receive a notification when they're added as a favorite?
No.
2. Is there a limit on how many favorites you can add?
No, you can add as many favorites as you'd like.
3. Can I segment my favorites into different groups?
No, today you can only create one favorite group.