Requirements
Visitor Management
The Guest permission
Do you have a visitor coming to the office next week? Welcome your guest with an email invitation using the pre-registration option in the web dashboard. Anyone with the "Guest feature" permission can pre-register a guest.
How to pre-register a guest
1

Navigate to the Visits tab > New Visit. Requires the Guest feature permission
2

Enter the visit details. All fields are required except for optional arrival instructions that are shared with the guest.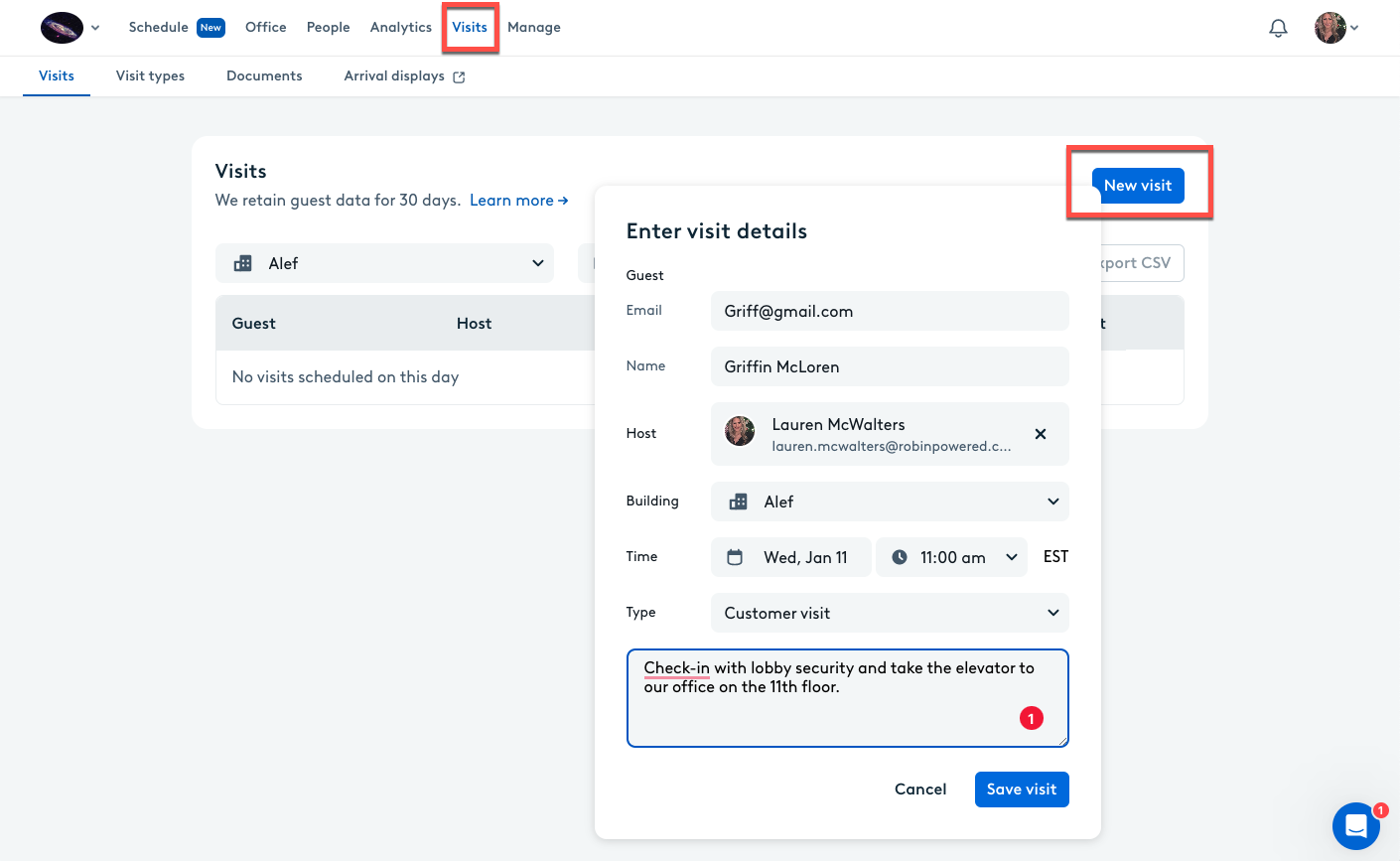 3

Click Save Visit to complete the guest registration.
4

After a guest is registered, the host will receive an email confirmation that their guest has been registered and the guest will receive an email with details about their visit.

If the guest is required to agree to any legal documents before their visit, they can do so from the email invite anytime before their visit (or when they check-in).

If the guest is required to complete a health checkpoint, they'll receive an email with a link to complete the checkpoint 24 hours before the visit starts (or immediately if the visit starts within 24 hours). They can also do this when they get to the office from the arrival display.

Host email example:

Guest email example:
5

If you need to cancel a guest visit, locate it on the visit log and click the X on the right. Note: edits are not supported at this time. You'll need to cancel the registration and redo it.

Next up, learn about the visitor check-in experience!