In Robin, Buildings are a way to organize similar collections of spaces. For most organizations, a building will be a single office address or location. For example, if your company exists in multiple cities you might have separate buildings for "East Coast HQ" and "West Coast Outpost". This makes it easy for employees to search for spaces nearby instead of filtering through the entire organization.
Administrators in Robin can manage their organization's buildings from Manage > Offices in the web dashboard.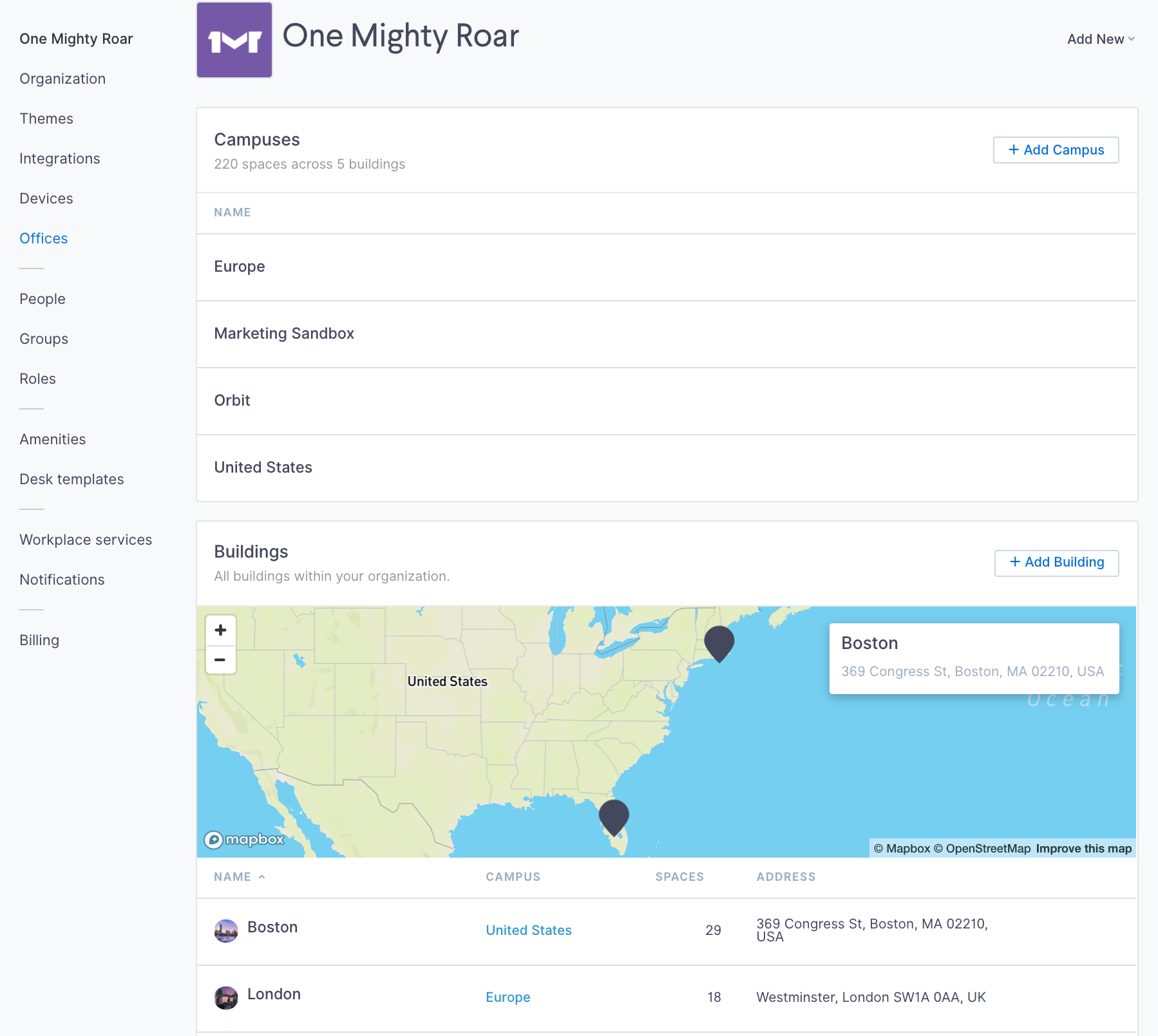 Editing your building's details
You can add extra details about each of your office buildings. This is a useful way to provide answers to common questions like "What's the Wi-Fi password?" and "Who should I contact if I need AV help?" You can also organize your building into an existing campus in this view.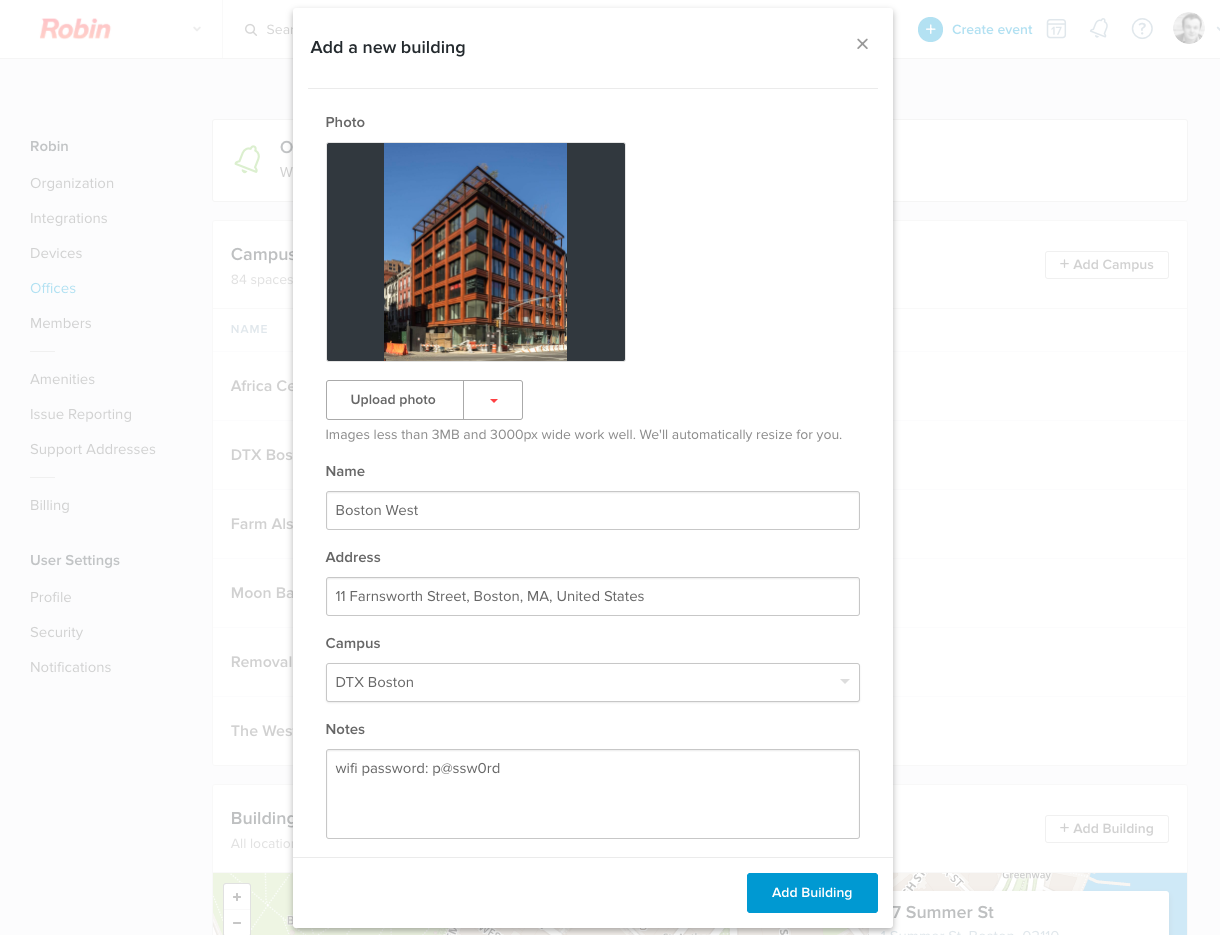 How does Robin use my address?
When you add an address for your office, the mobile app will use it to identify when people are in the office with infrequent GPS updates. Even if you don't install beacons for room-level presence, it's a good way to see what's happening in the office.
Editing Location Hours
Admins can edit your office's working hours by navigating to Manage > Offices > Building > Edit. Working hours default to 7am-7pm. The Office search time fields respect your office hours when searching for a workplace resource to reserve.

Editing your timezone
Admin can also edit the timezone of each office from the same dashboard page (Manage > Offices > Building > Edit.).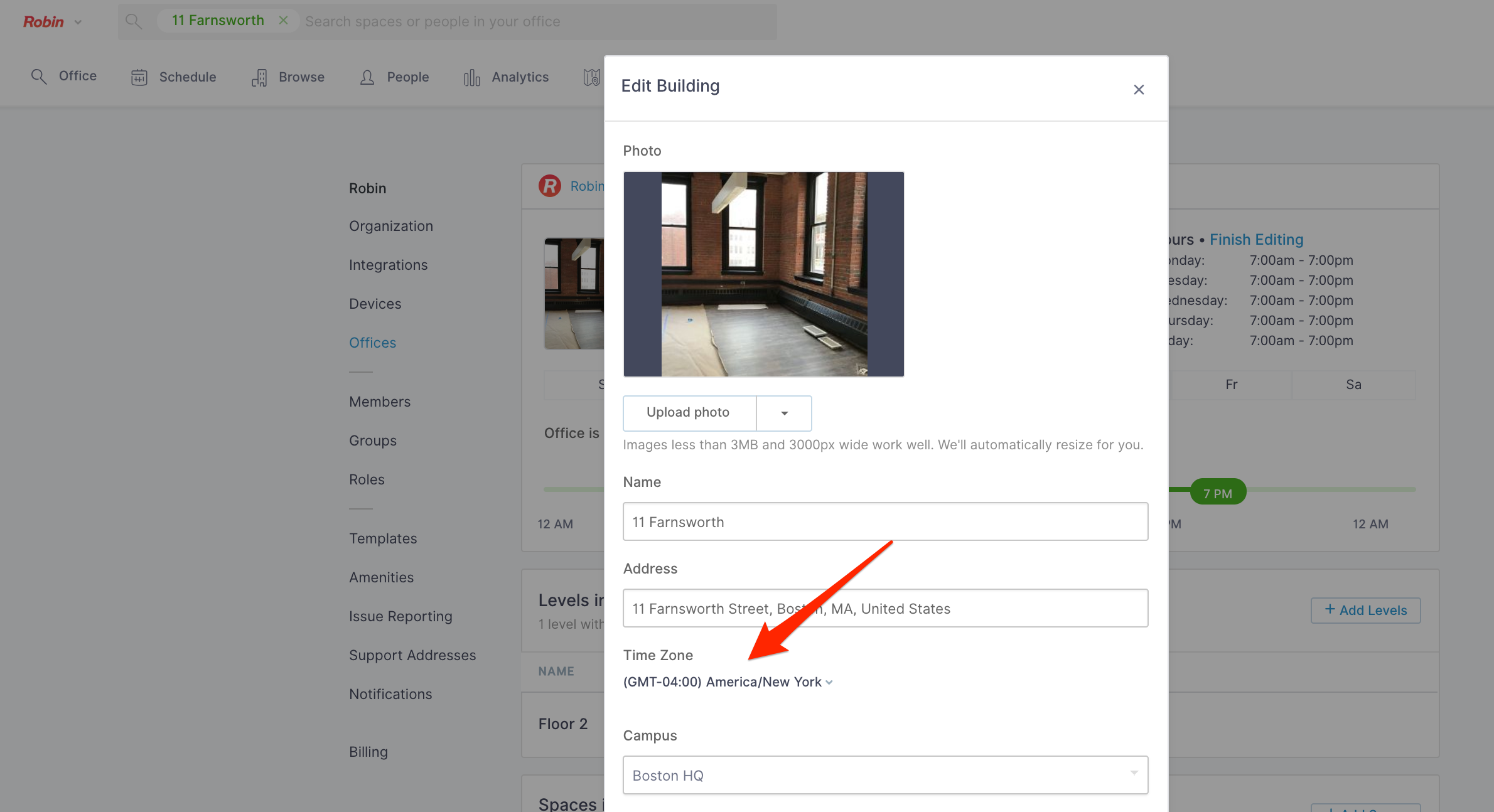 Adding multiple buildings
Many teams pilot Robin with a single location before expanding to their other offices. To add another building, click the "Add Building" button from Manage > Offices.
Using campuses
To add a campus, click the "Add Campus" button from Manage > Offices. Campuses are available for Premier plans.
Once you have named your campus, you'll want to add a few buildings to it. Select the campus and Add Building or Assign Existing Building.
Adding a building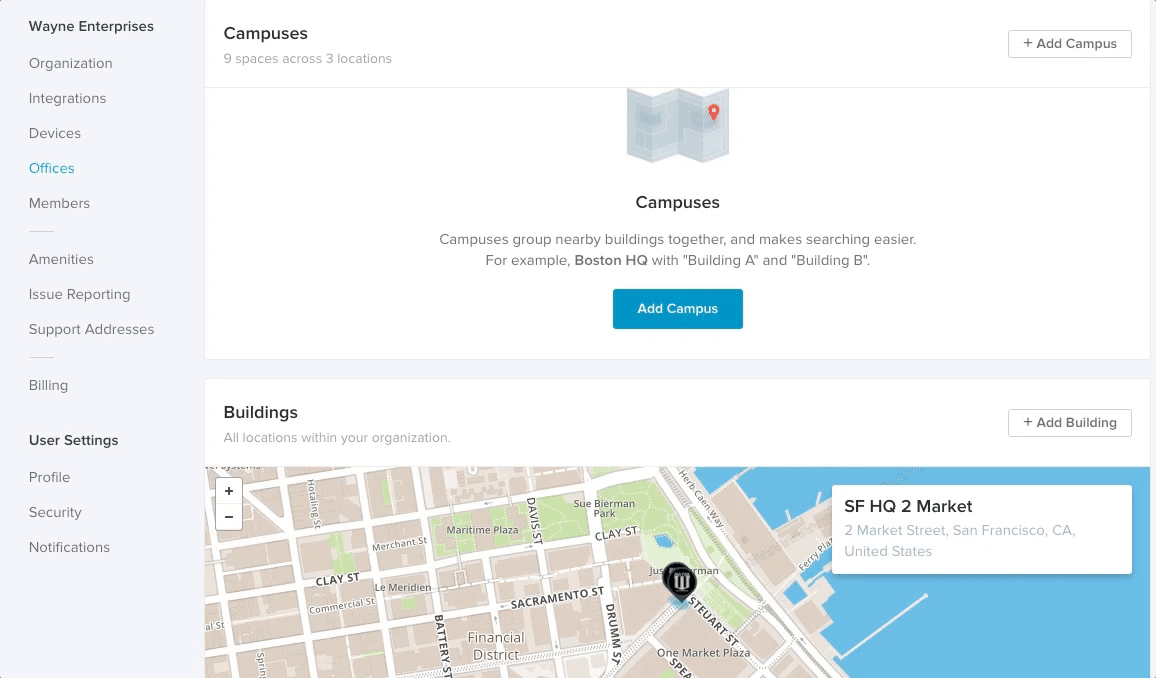 Assigning an existing building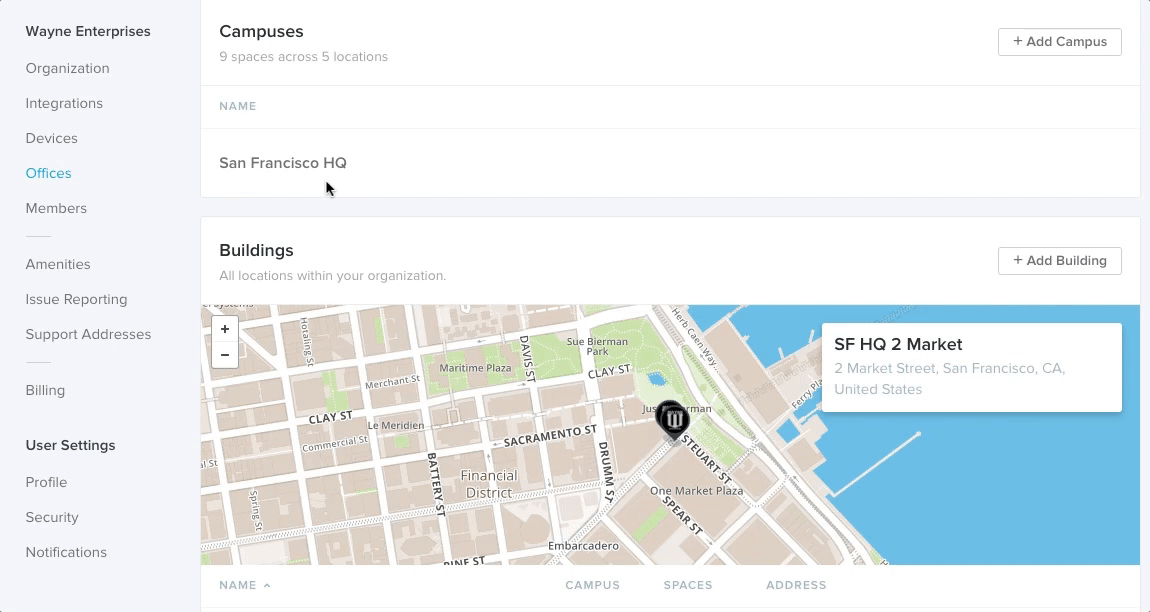 If you spend most of your time at a specific location, you can set it as your default under your account settings.