Administrators can set scheduling policies to manage how and when users can book specific spaces. Navigate to Manage > Offices. Select a building then scroll down and select a space. Scroll to Scheduling policies on the settings page for each space you'd like to update.
Max reservation length
Enable this feature to limit the duration of any event booked in a specific space.
Max future date
Enable this feature to restrict how far in advance a user can book a specific space.
Reserve with recurrence
Enable this feature to allow recurring events to be booked in this building. This feature is enabled by default. Select Enable to disable the setting.  
Once you toggle a setting to Enabled, you will be able to specify the time restriction for the space.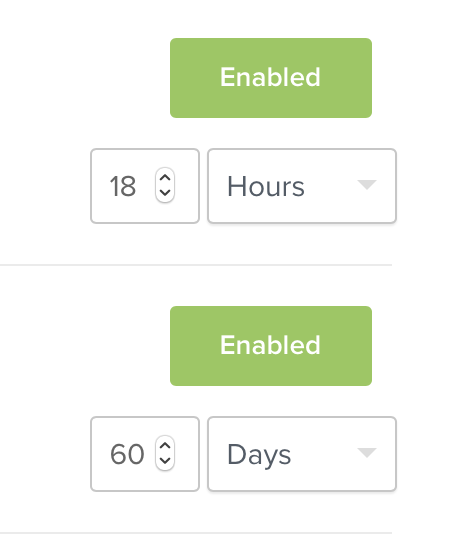 Booking
If a user tries to book an event that does not meet the set scheduling policies for that space (i.e. proposed meeting length exceeds the set max reservation length), they will receive an error message during the booking process.
What about admins?
Admins have higher level permissions allowing them to bypass the set scheduling policies in Robin.