The Map Kiosk is an interactive map for your office Status Boards. Easily search for conference rooms and book impromptu meetings from the kiosk.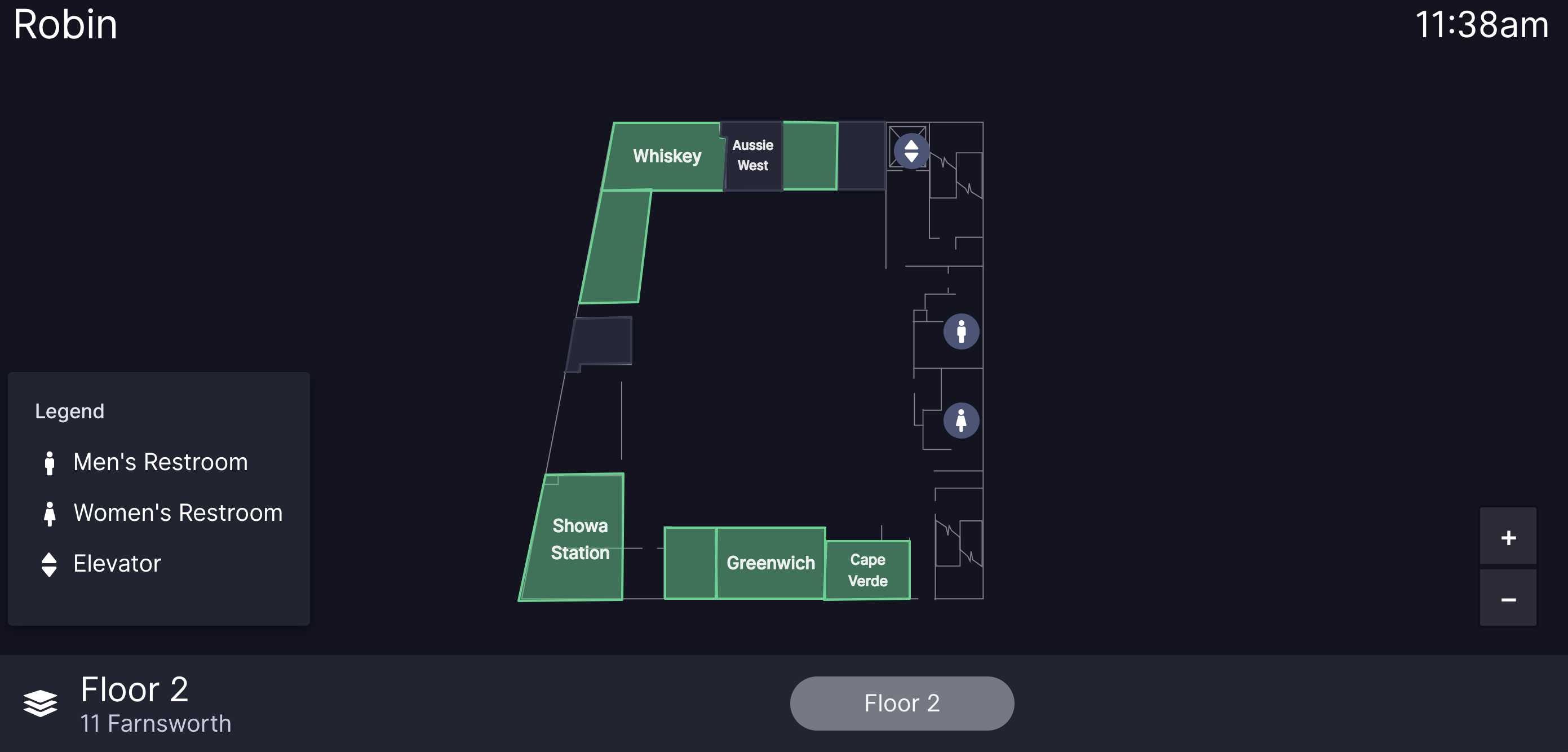 Need to set up a Status Board?
Admins, follow our
guide here
.
Space colors on Maps, decoded
Green= Available. Green means go. This space is available for a meeting right now. 
Grey= Occupied. This means the space is currently occupied. 
Searching for a space
Select a floor from the bottom of the kiosk

Scroll around the map and select a space to learn more. An info card will pop up with more info including capacity, available amenities, and upcoming meetings.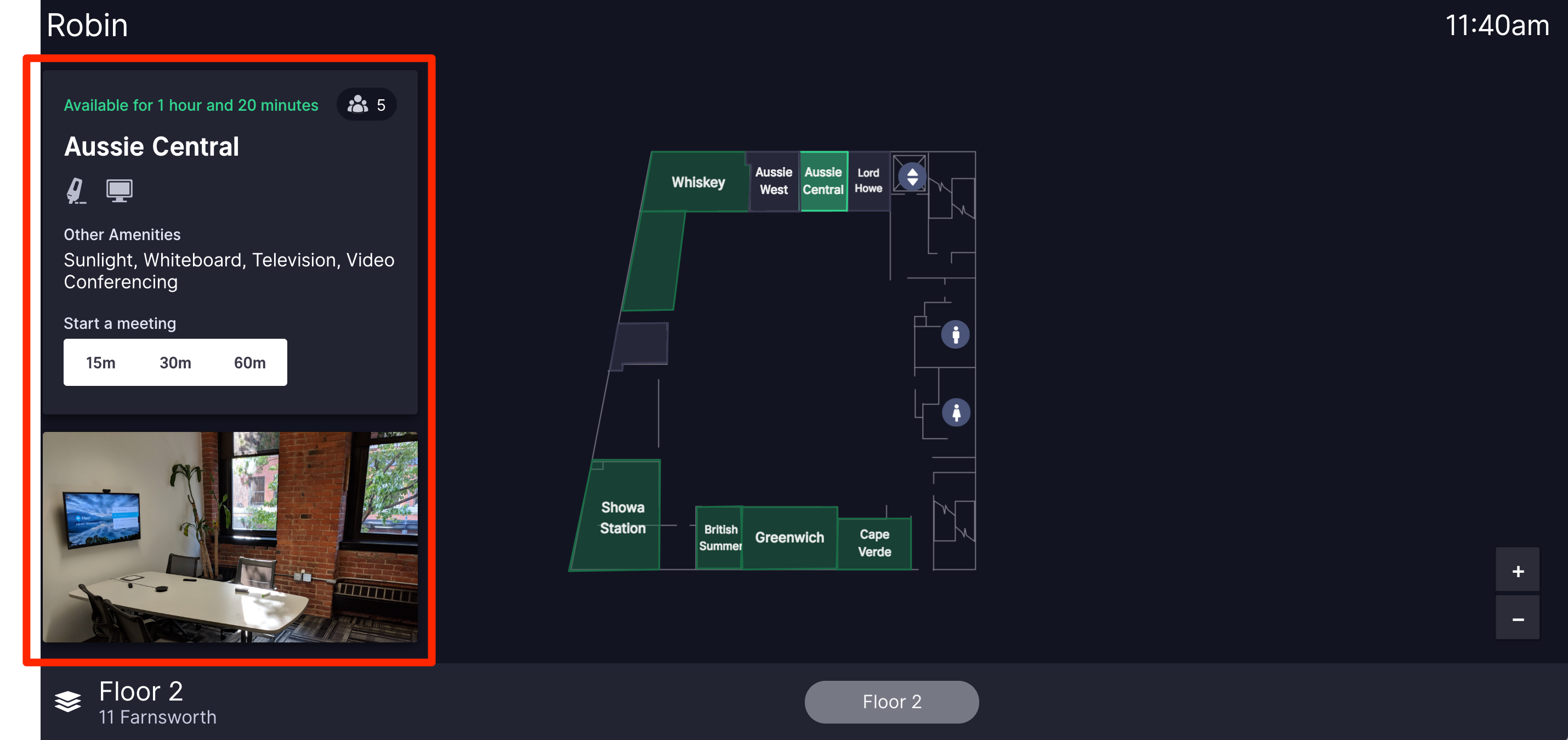 Reserving a space
Select a space on the map

Select the time block that suits your needs to start a meeting in that space.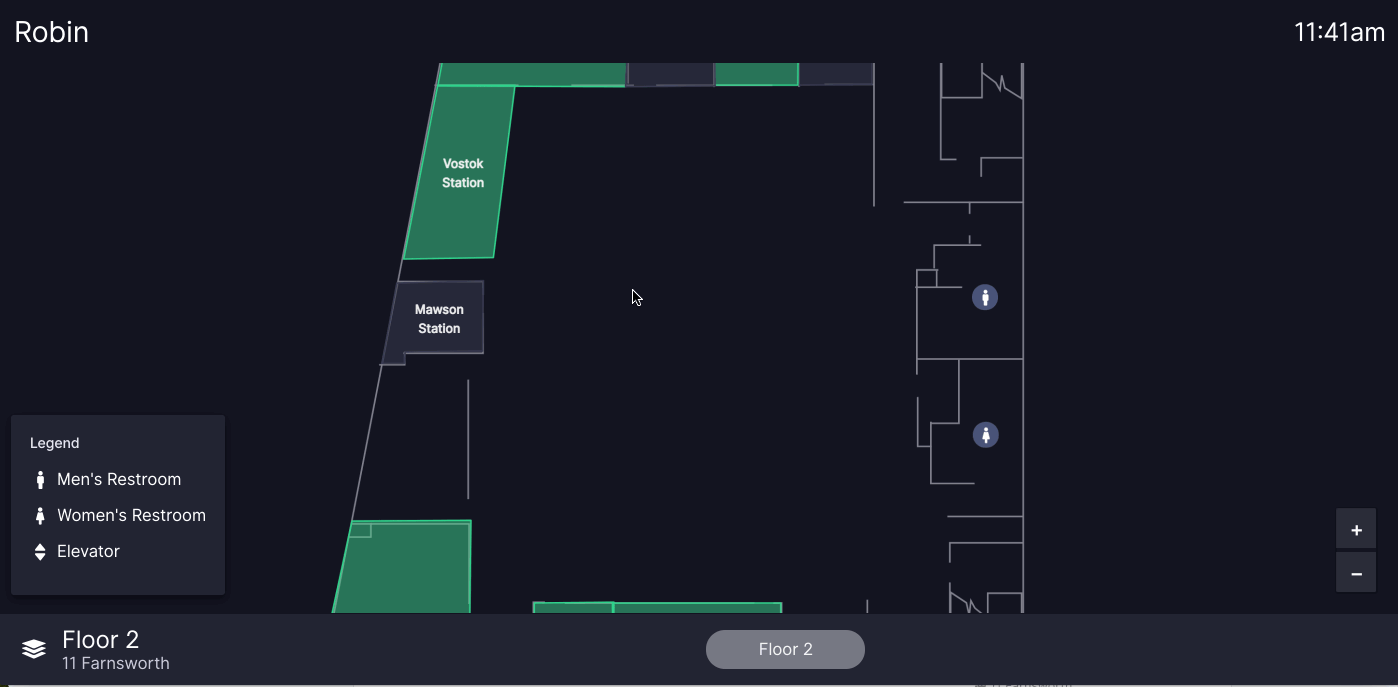 Note: All meetings booked from the map kiosk require a check-in from the room display. Meaning you'll have to hustle to check into the room display if abandoned meeting protection is enabled for your office. This helps prevent folks from booking ghost meetings and taking over an entire floor from the kiosk.