This feature is in early preview beta. 
Starting at the Premier plan, admins can create custom roles.
1

Navigate to Manage > Roles and select Create new role.

2

Enter the name of the role and a description, then Save changes.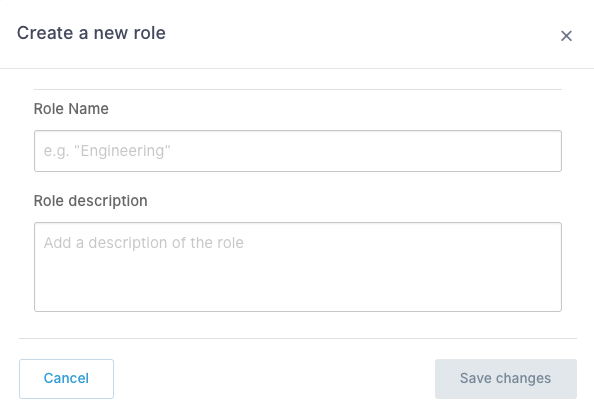 3

Click into the role you've just created and Assign role to groups.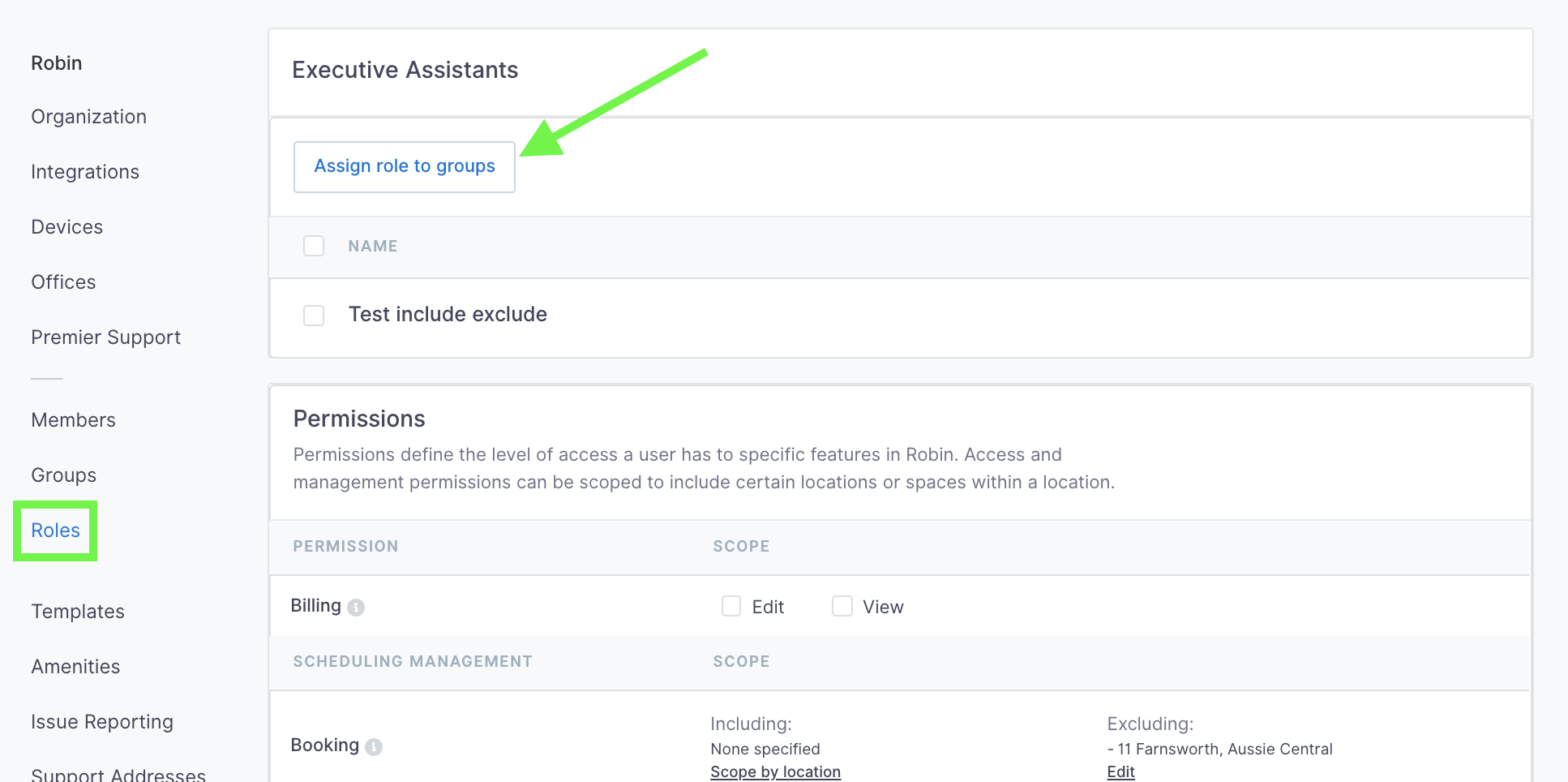 Using SCIM?
If you're using SCIM, you'll want to Assign the Role to a group after pushing users from your active directory.
4

Assign groups to the role, then Save changes.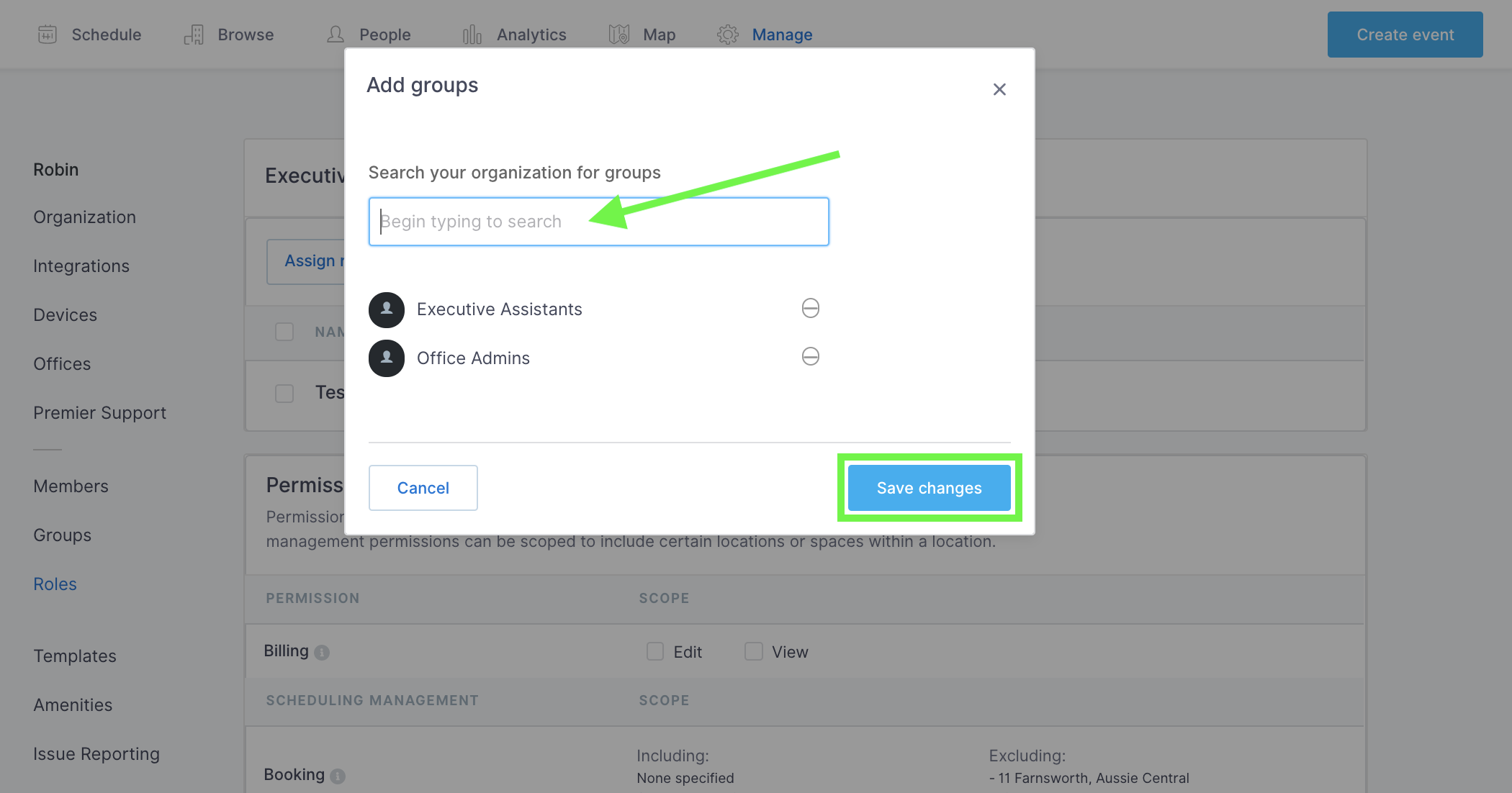 Next up
Grant or restrict permissions to Robin features for users and groups within set roles.