Segmenting folks into groups makes it easier to find the right colleagues quickly with a more robust directory and provides a way to categorize and manage user permissions. The configuration of groups is available on all plans.
Follow the tutorial below or the steps outlined in this guide
How to configure groups
1

Navigate to Manage > Groups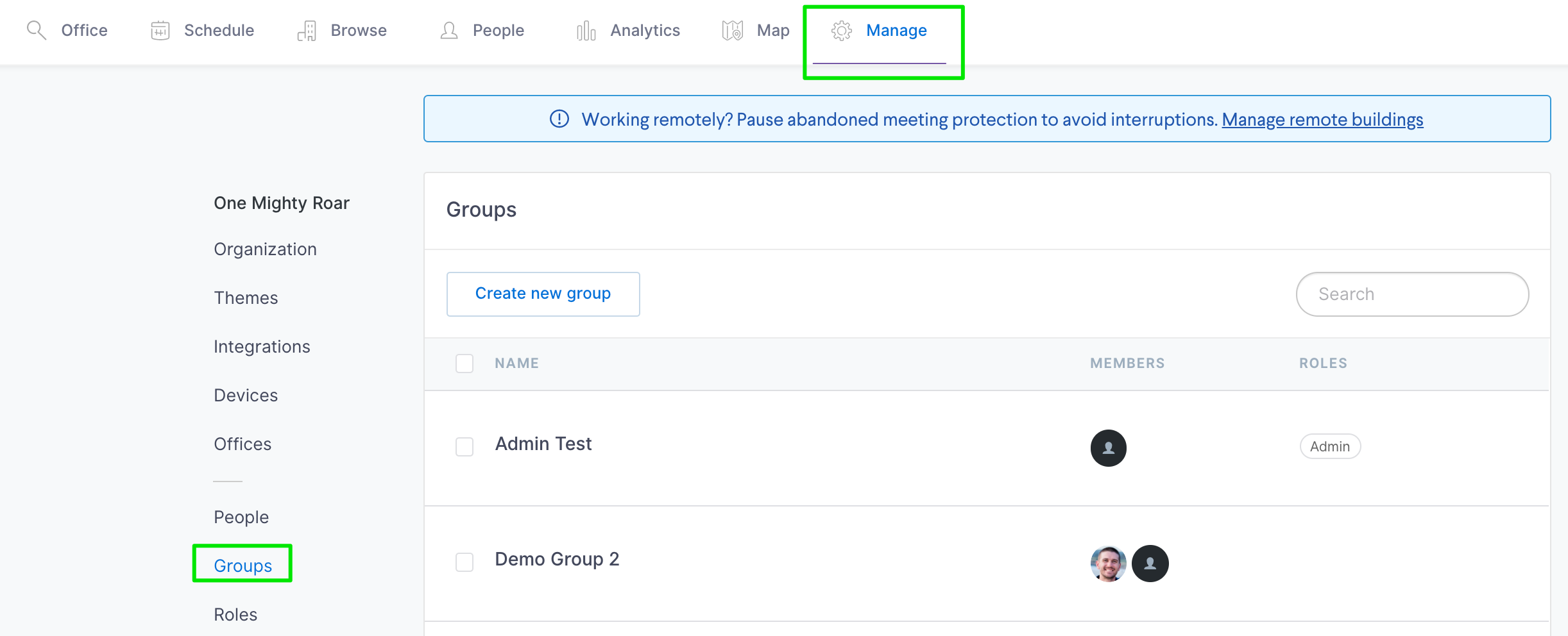 2

Select Create new group to add a group. Groups can be based on departments, roles, or location. Some examples: Sales Team, Senior Managers, Boston.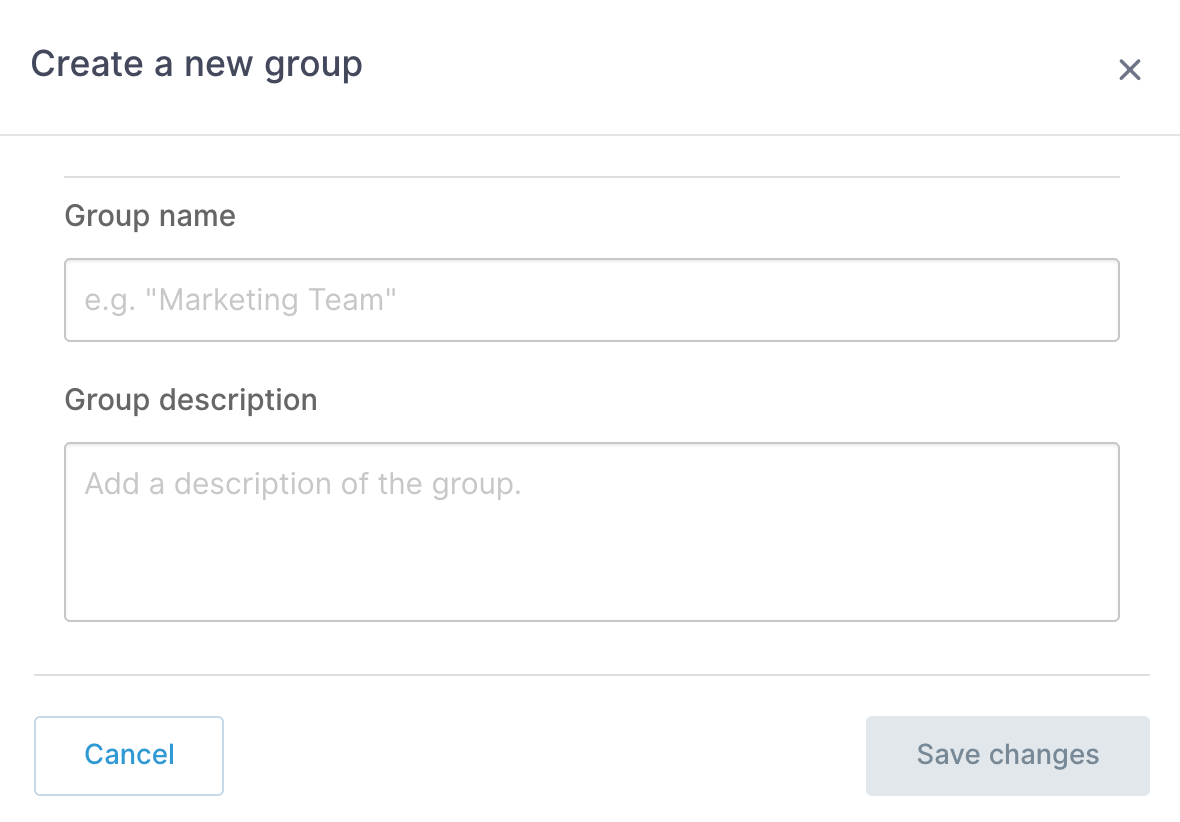 Manage groups
To edit your group, go to Manage > Groups. Check the box next to the group you'd like to edit, then select the edit icon. From here you can edit the group name and description.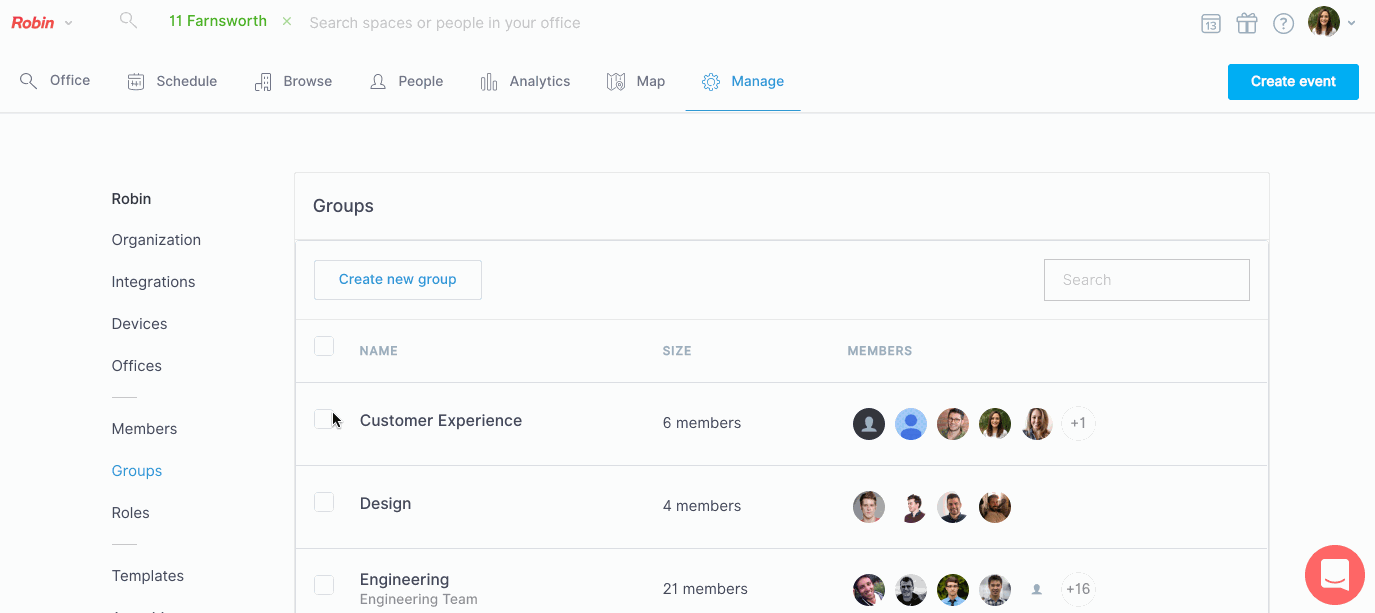 To add members to a group, select the group name from the list then click Add members.

To remove members from a group, check the box next to the member then select the delete icon.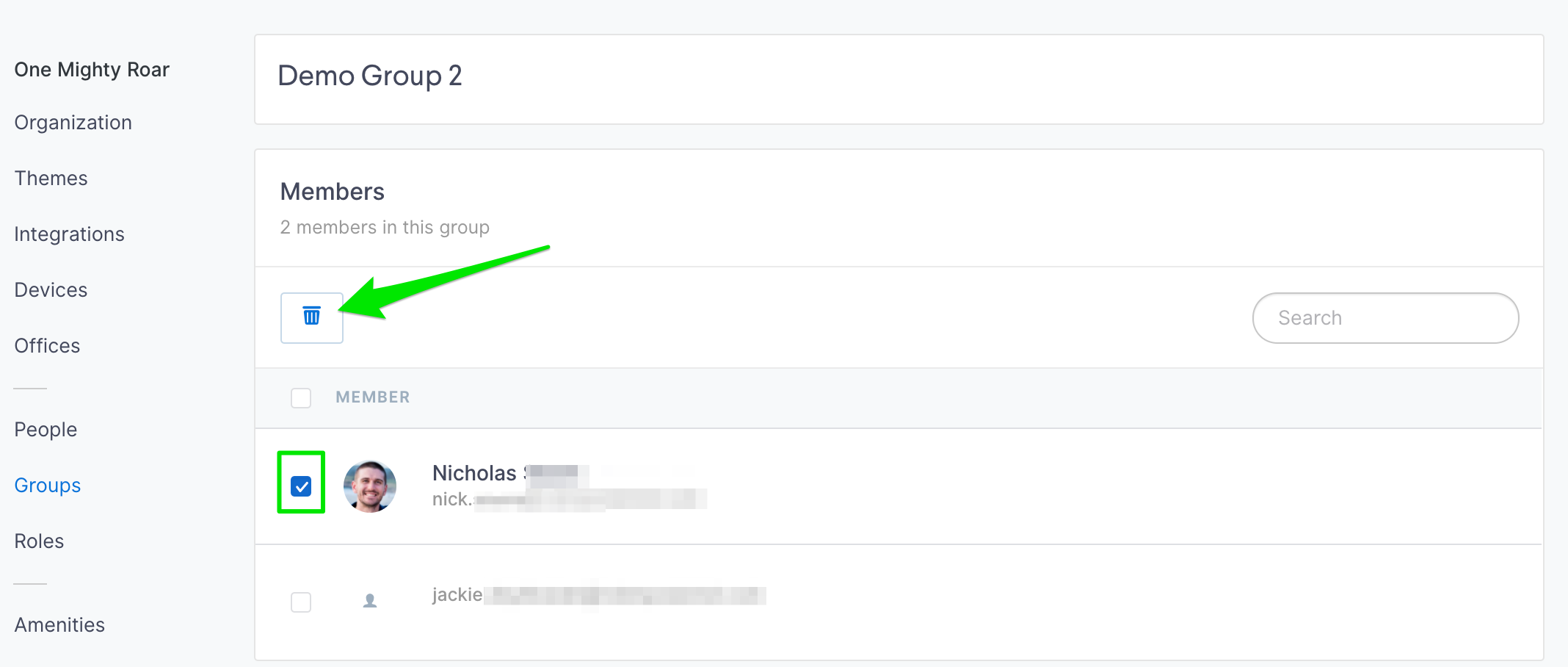 Roles and permissions
Customers on Premier plans can also assign groups to custom roles with permissions.
Add People to a group
Add members to groups from the People page.
Navigate to Manage > People

Select members you would like to add to a group

Click Add to a group

Select the group you would like to add the selected members to.

Select Save changes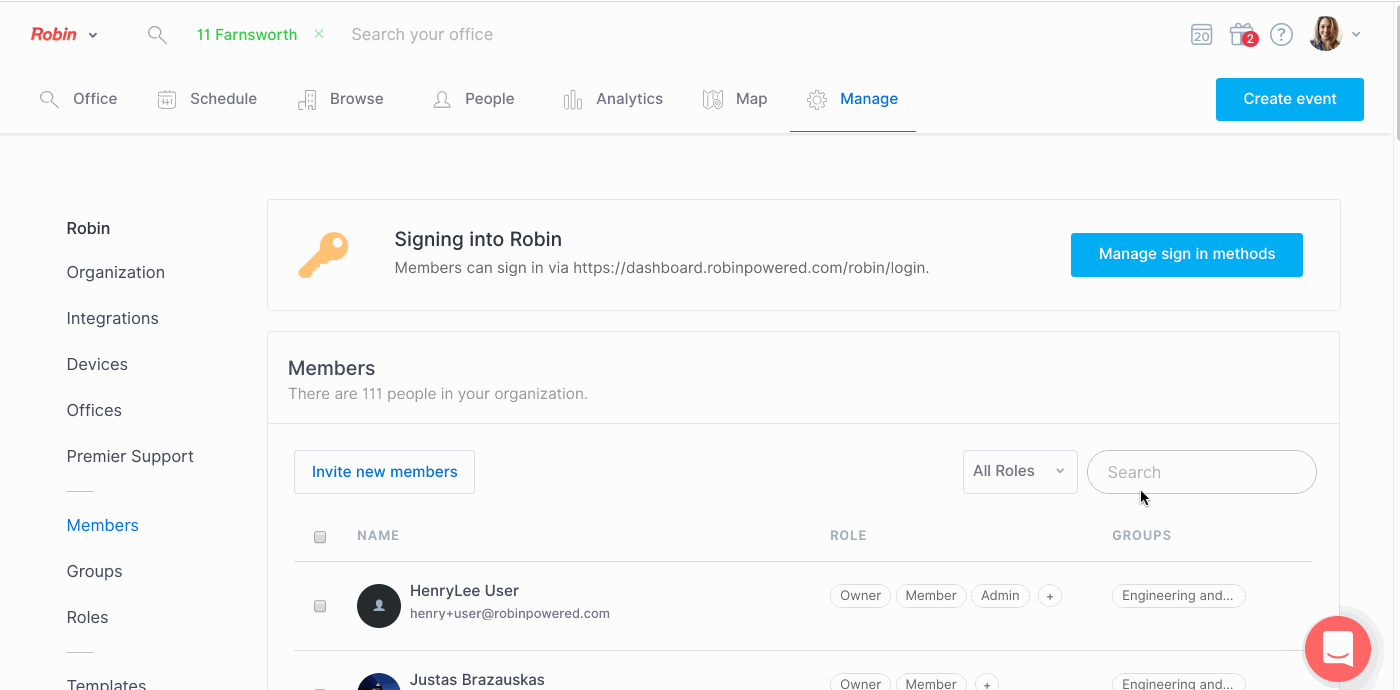 Where to see groups
Navigate to the People tab in the dashboard or on the mobile app to search for users and view their assigned groups.