The Efficient End Times setting ensures ad hoc meetings end on or just before the hour or half-hour, so that folks looking to schedule ahead will find availability at common meeting times.
This setting affects ad hoc events booked from the Room Display only. When the setting is enabled, users will see optional meeting durations rounded to the nearest 5 minutes based on available time before the next 30 minute interval or the next event.
For example, if it's 1:33pm, folks walking up to the room display will now see the following available meeting durations: 25 min, 55 min, and 85 min -- which means the space will be free again for others at 2:00pm, 2:30pm, or 3:00 pm respectively.
This helps increase optimal utilization and reduce "dead" time in meeting rooms.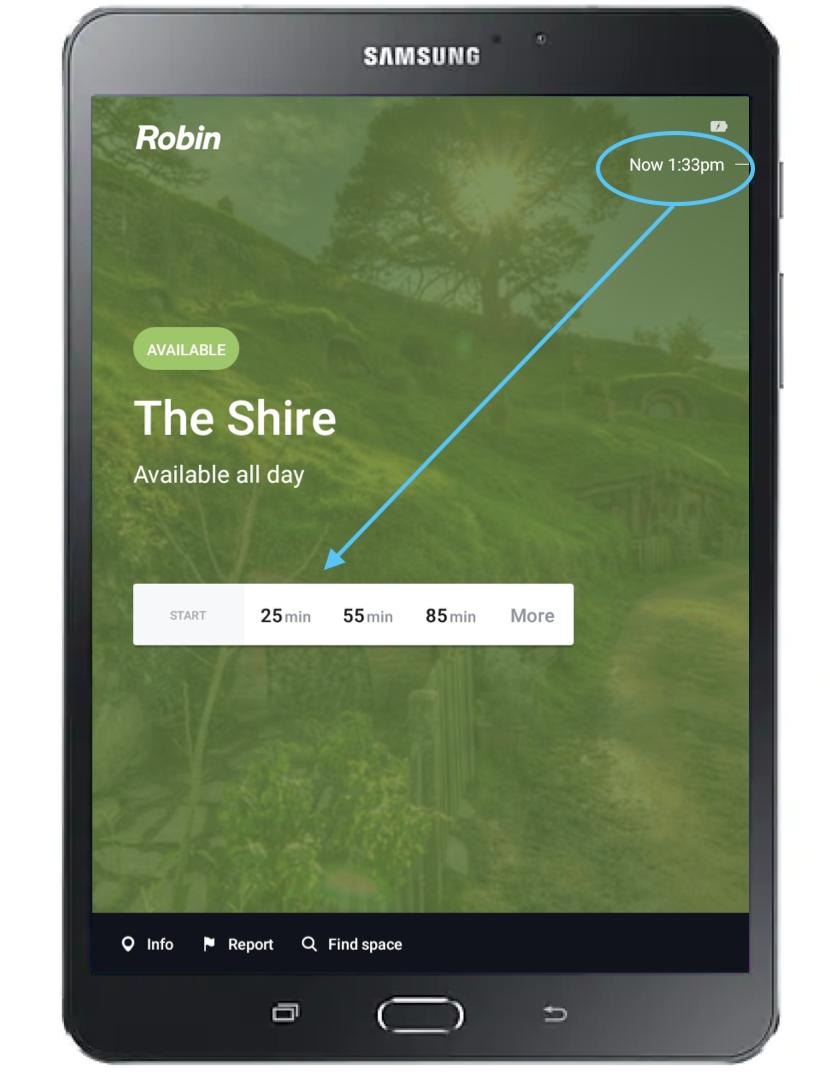 Setting up efficient end times
This setting is on by default and can be configured by account administrators from the web dashboard. If you joined Robin before 2019, this will not be on by default.
To manage the setting, open the web dashboard and navigate to Manage > Organization. Scroll down to Event Customizations and Efficient End Times. Select the toggle to adjust your settings.