We're sorry to be holding you up today! If you've refreshed the web dashboard page and you're still seeing this message, we may be experiencing a system outage on our end. We're very sorry for the trouble!
Please know our teams are working hard to get everything up and running as soon as possible. You can follow our status page for updates here: status.robinpowered.com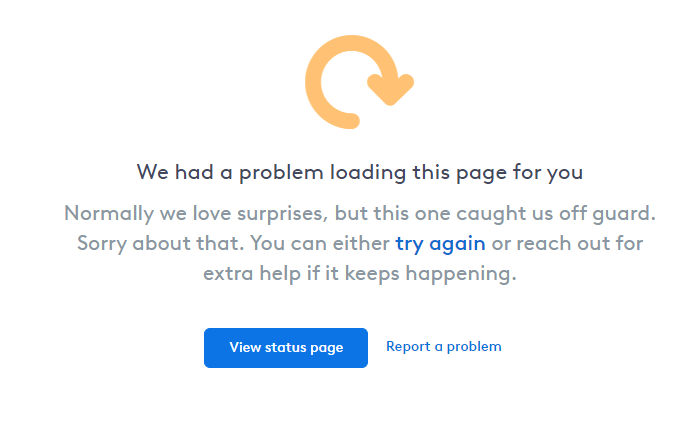 Don't hesitate to reach out to our support team as well via the chat box in the bottom right of your screen or email support@robinpowered.com when you run into trouble like this. Our support team will do their best to provide any possible workarounds and any helpful information available.
Please keep in mind if an outage occurs outside of typical operational hours (Monday- Friday), we might be slower than usual to respond. But you can rest assured that we're putting all of our resources into resolving the outage and keeping our customers updated.