The location schedule tab makes it easy get a quick overview of your office's free space over the course of a day. Click on Schedule in the top navigation bar to take a peek. 
Events will automatically show up for any spaces with calendars. Hover over a time slot to see more information, or click on an empty space to book that time directly. To edit or delete an existing event, click on the space's name to open a full schedule with additional options.

You can also use the schedule to identify specific types of meetings that may need extra attention via Highlights: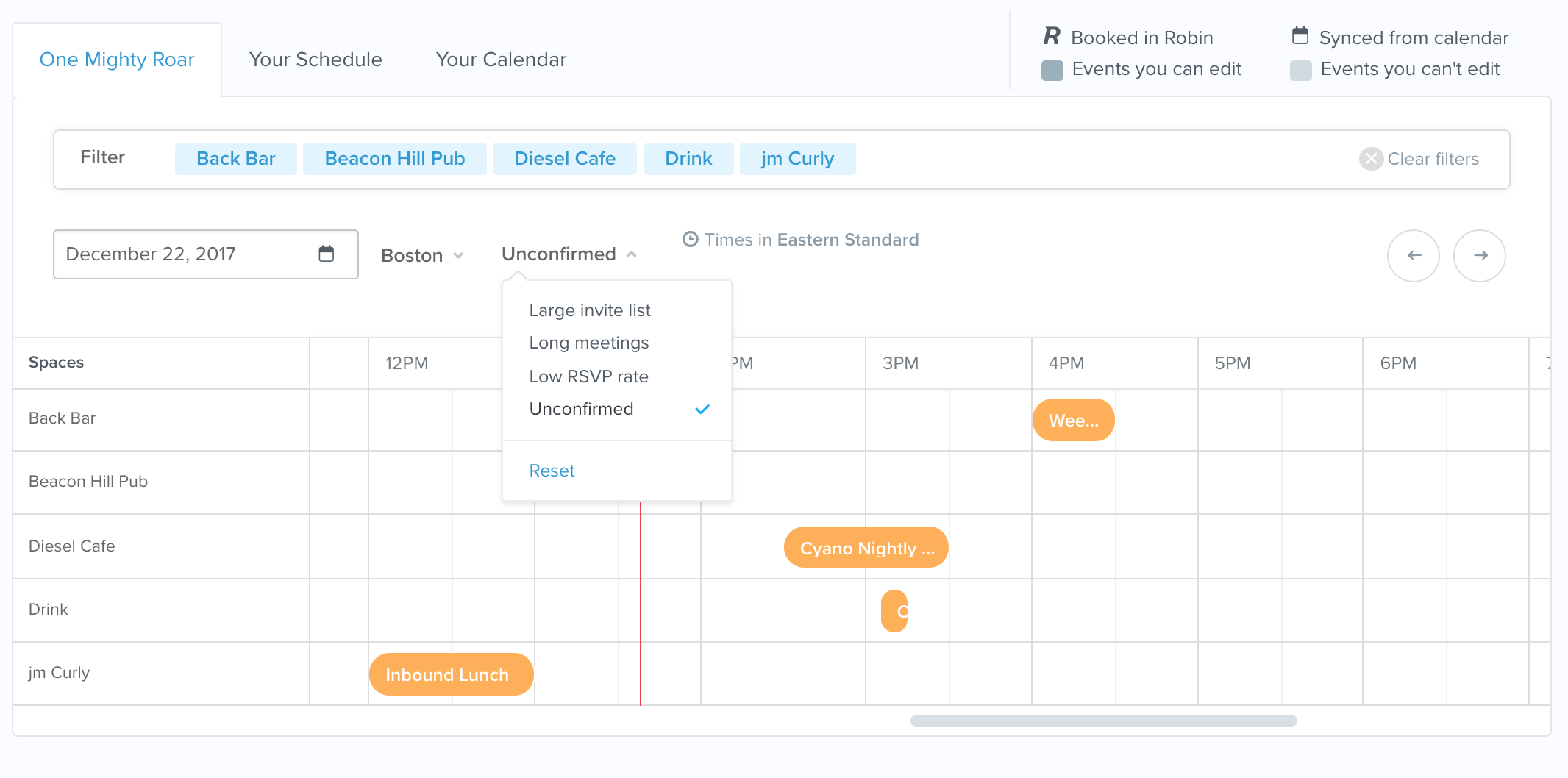 If you would prefer to only view events that you are attending, then you can navigate to Your Schedule for a list of upcoming events or use the Your Calendar tab for a personal calendar.