When editing an existing meeting in Robin there are a couple things to keep in mind. 
If the event was created outside of Robin, events with the calendar icon are synced, you need to have Edit Synced Events enabled in the web dashboard. 
You must be an admin in Robin or event organizer to edit. Robin members will not have permission to edit other folks events. 
How to update your event
From the web dashboard, click on the Schedule in the top toolbar to see a list of your upcoming events. Click on "Your Schedule" to see a full list of your meetings.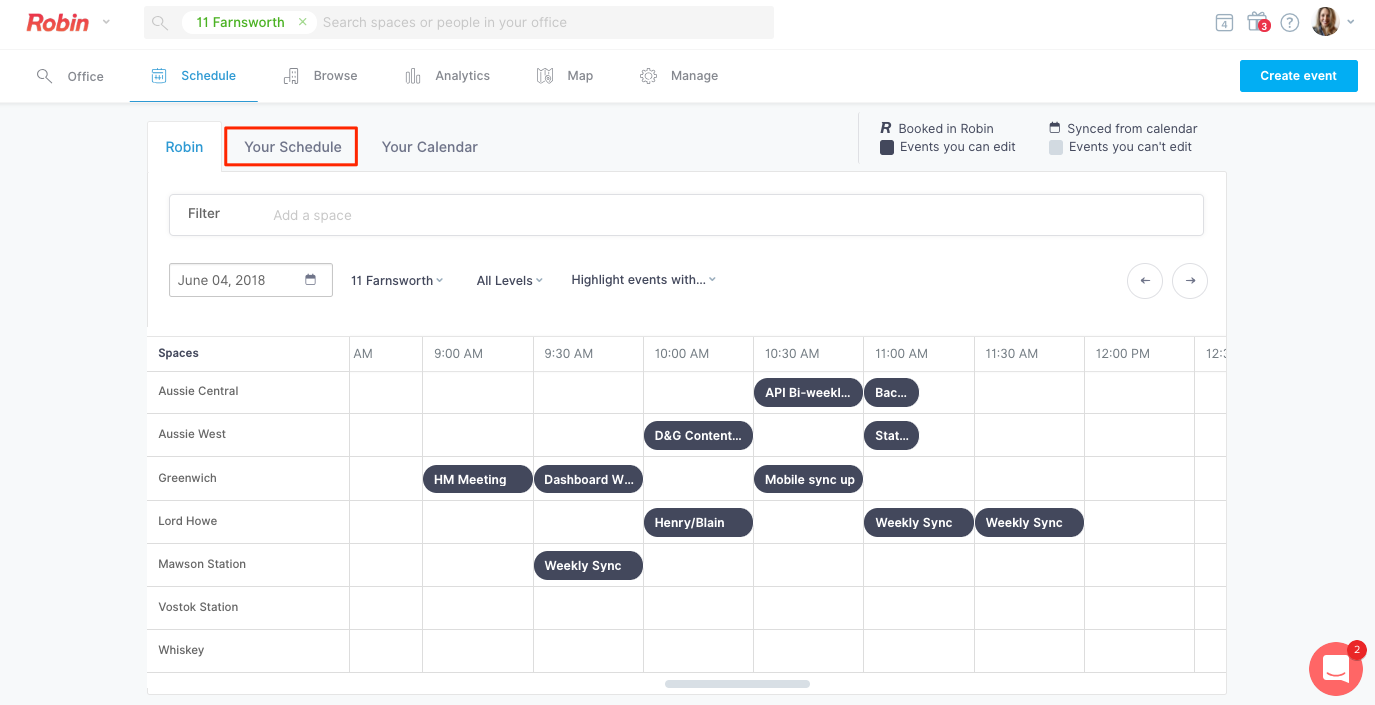 Hover over the event you want to edit, and an icon will appear if you have permission: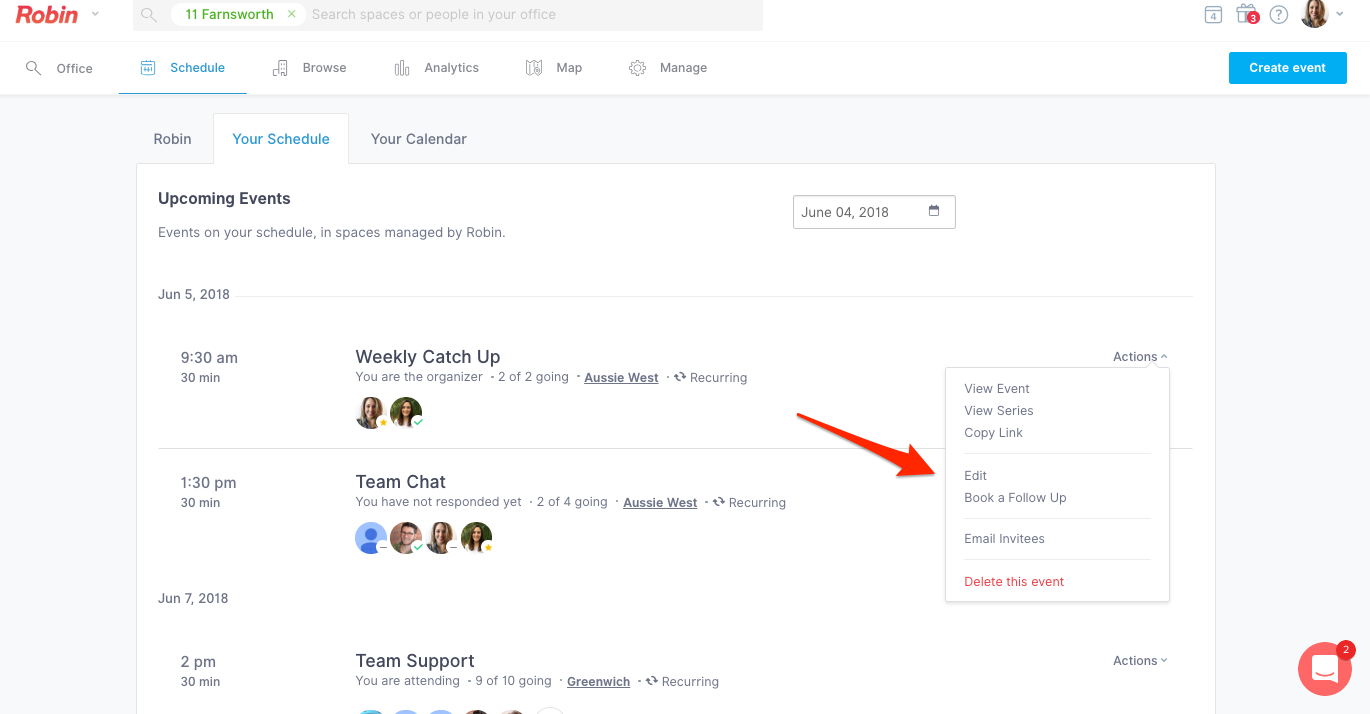 When you click "Edit", the event composer will open. Make your changes and then press "Save" to update the event. Everyone involved will receive the usual notification.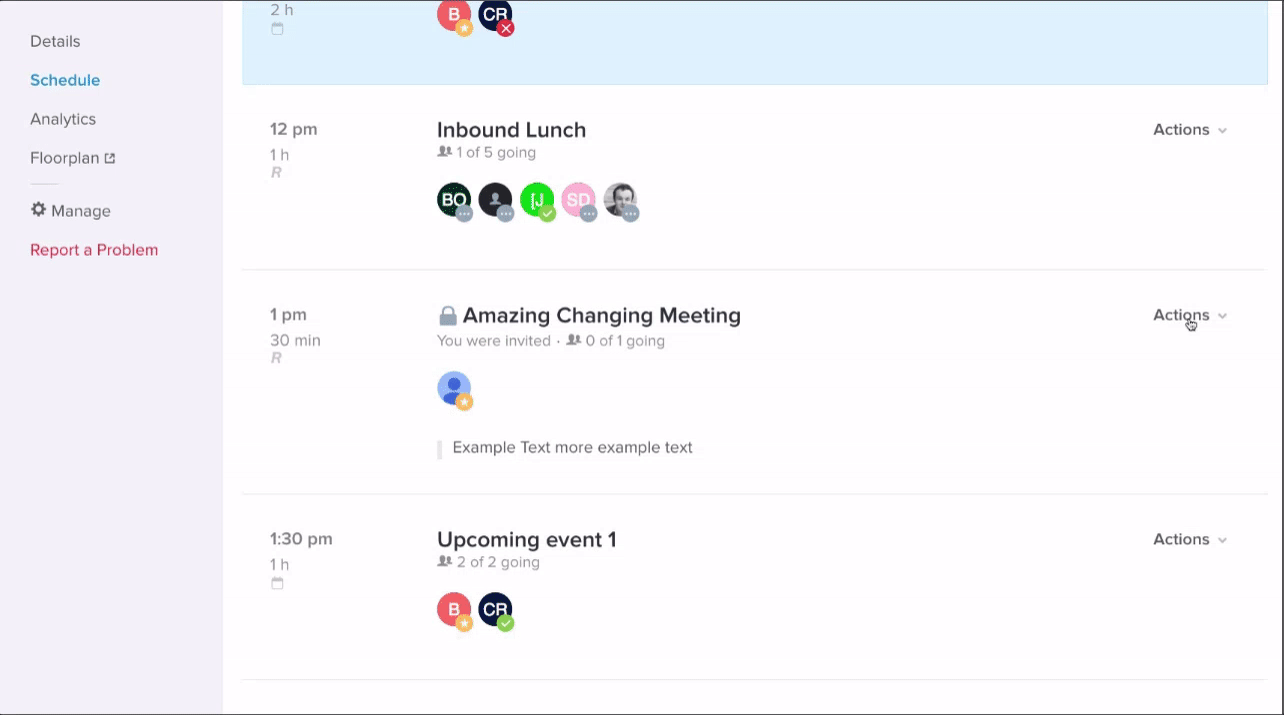 If you want to delete the meeting completely, click the delete icon instead. 
Learn more
For information on editing synced events, check out this article.