Robin uses a variety of methods to know when someone is in a room. We call this  presence. 
One way is through the display app, Rooms. Rooms is a companion app for Robin that runs on iPads and Android tablets. Mount displays outside of conference rooms to keep schedules and events updated in real time. 
Introduction to Rooms
Start impromptu meetings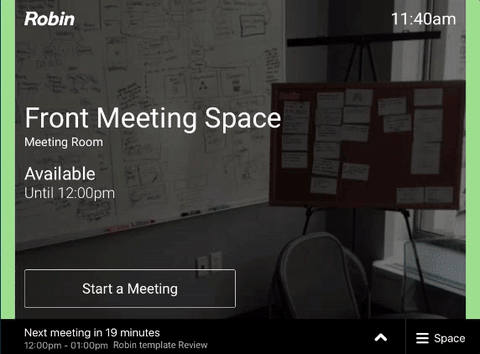 Check in to scheduled meetings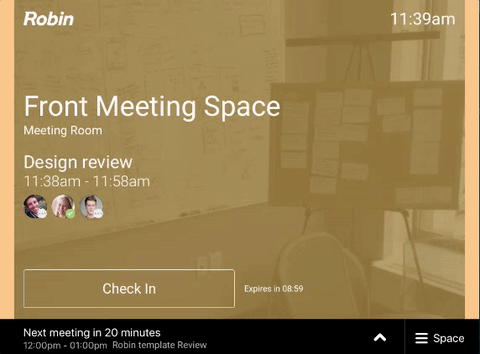 View the daily agenda for the space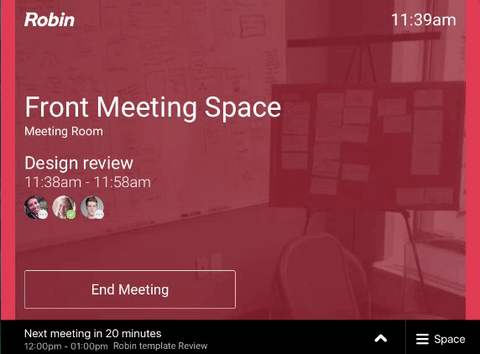 See the status of other spaces in the office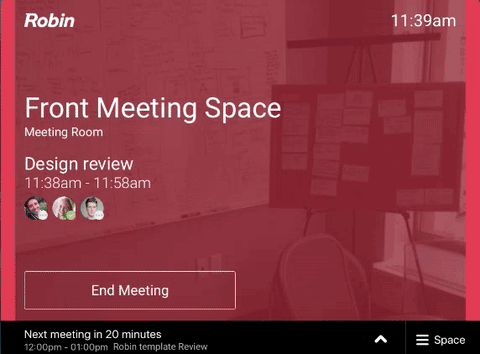 Report a problem with the room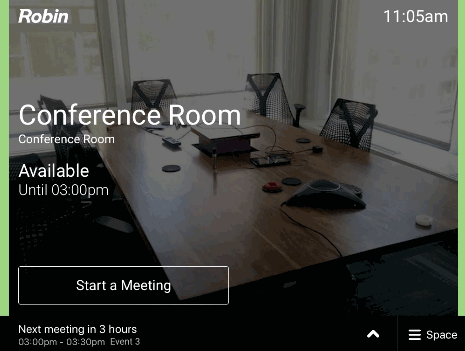 Rooms background colors, decoded
Green = Available
Green means go. This room is available for you to use now.
Yellow = Booked
Yellow shows the room is booked, but no one has checked in.To check in, tap "Start this meeting" or post presence through beacons and the Robin mobile app.
Red = In Use
Red shows when the room is in use.Someone has started a meeting or is currently posting presence through their mobile phone.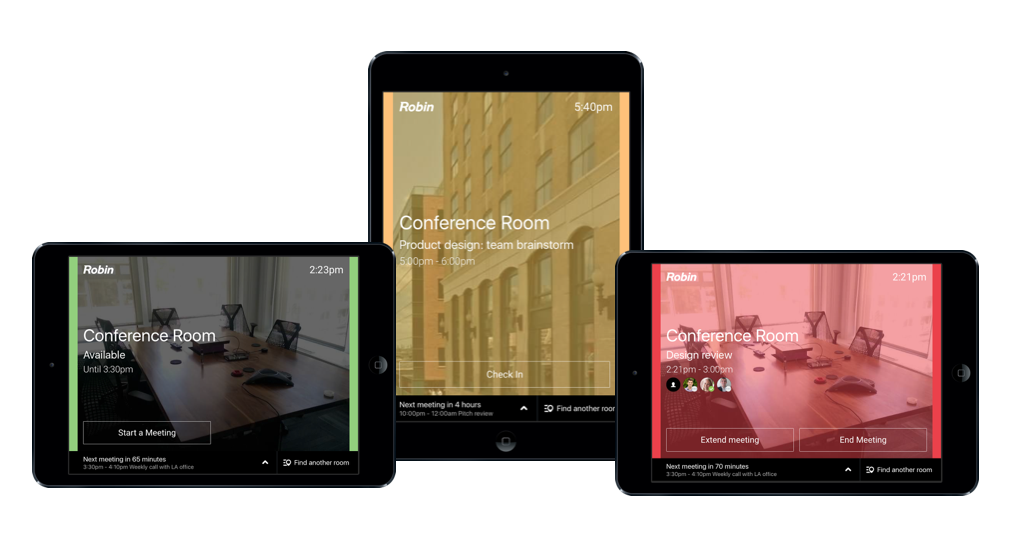 Viewing space details
The space details includes information about the space, like amenities and capacity. You can also report a problem with the room, or find other available rooms. Admins can update settings.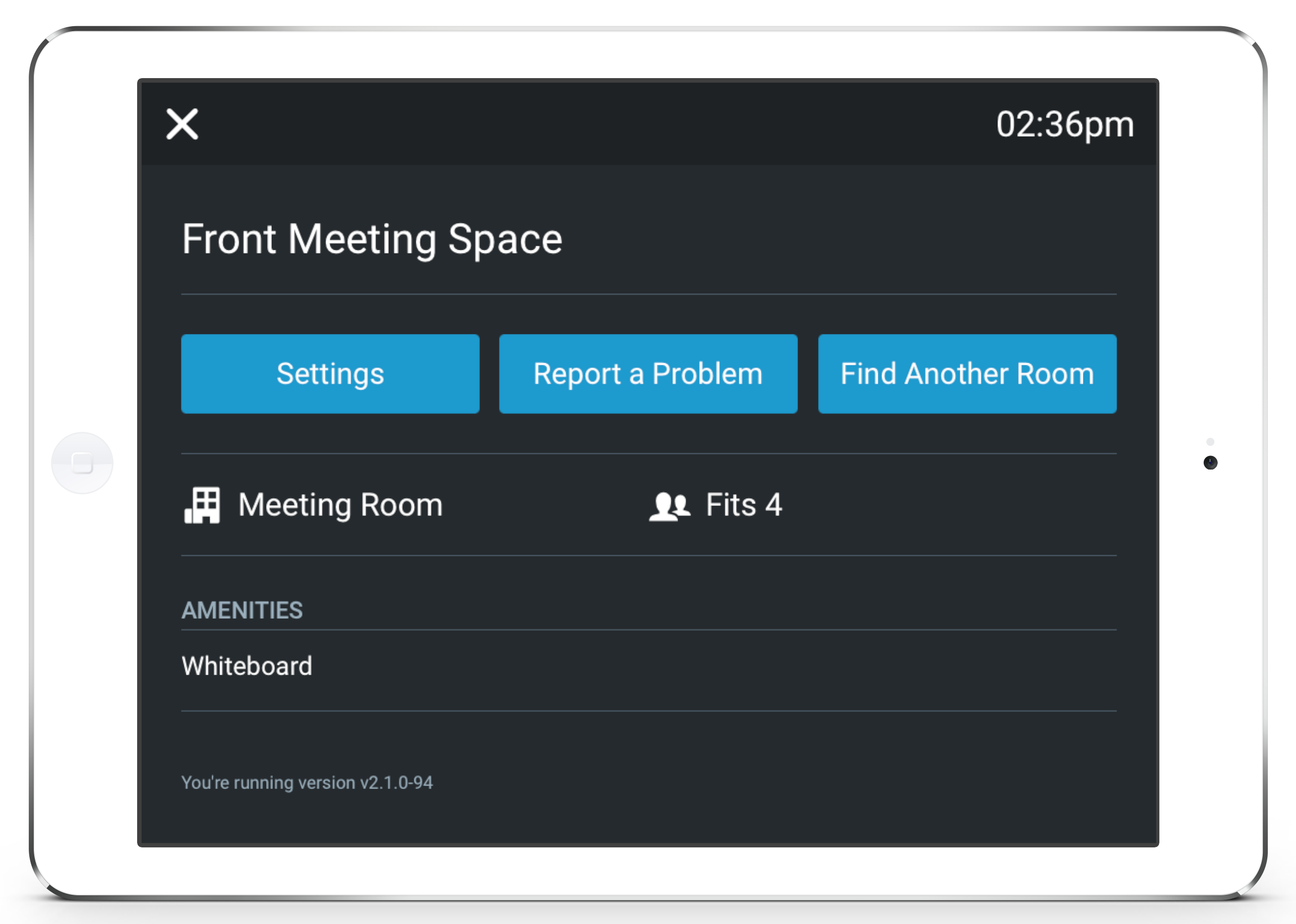 Viewing the activity feed
Starting with Rooms v1.3, the room display will also report back activity to a feed in the web dashboard.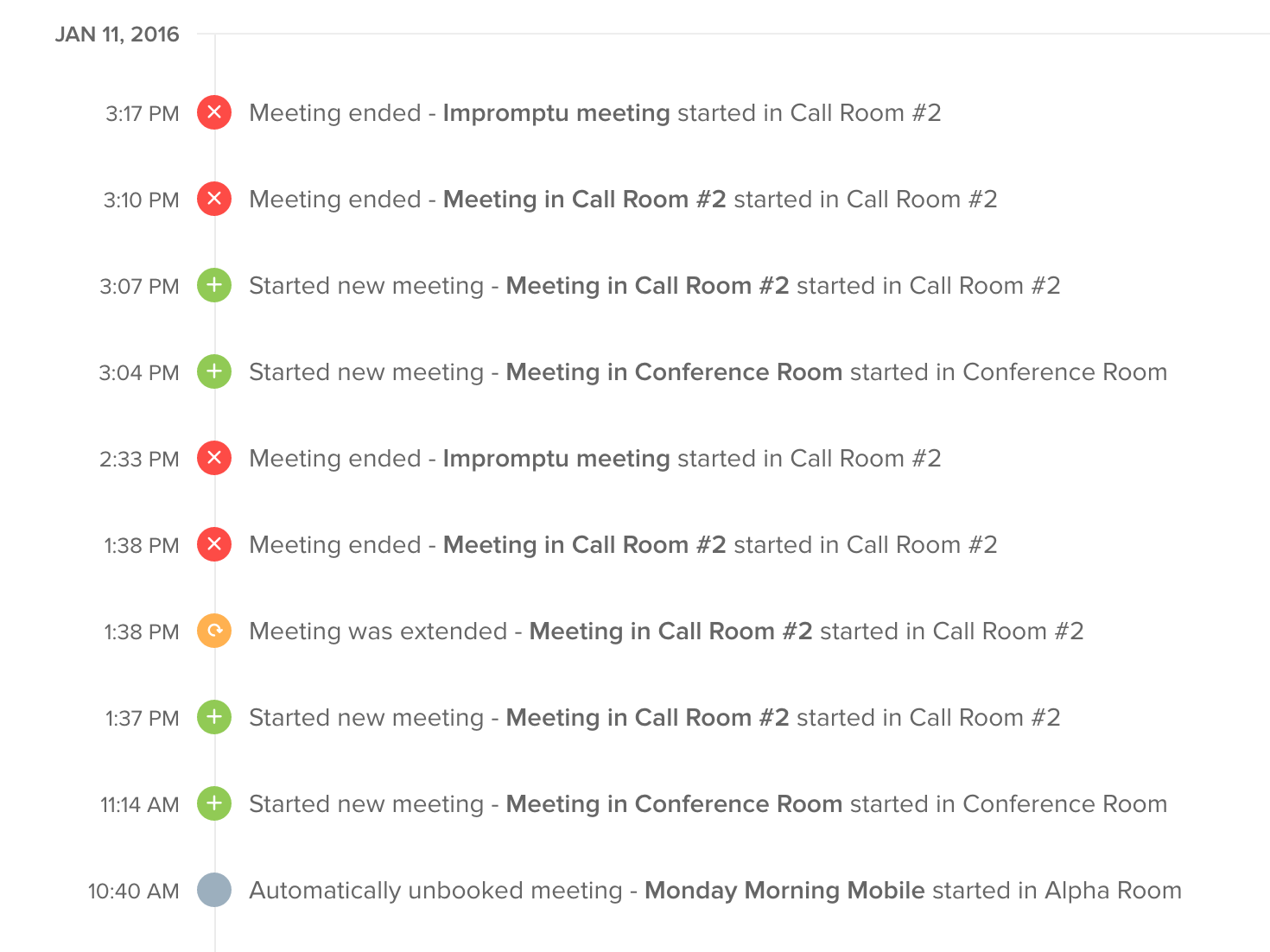 Administrators manage display settings from the dashboard
Once the Room Display is paired with a space, it shows up on the space details page in the dashboard.
To remotely manage display settings, navigate to the space details page in the web dashboard. Click "Manage", then scroll down to the Display header. From here, administrators can: