In the world of room scheduling, recurring meetings are the biggest culprits of no-show meetings. If you're ready to wield the power, here's how to create recurring meetings in Robin.
How to enable repeating events
Recurring events are disabled for organizations by default. An administrator can enable them via Manage > Organization > Experimental Features. You can also enable or disable this feature on a per space basis as part of scheduling policies.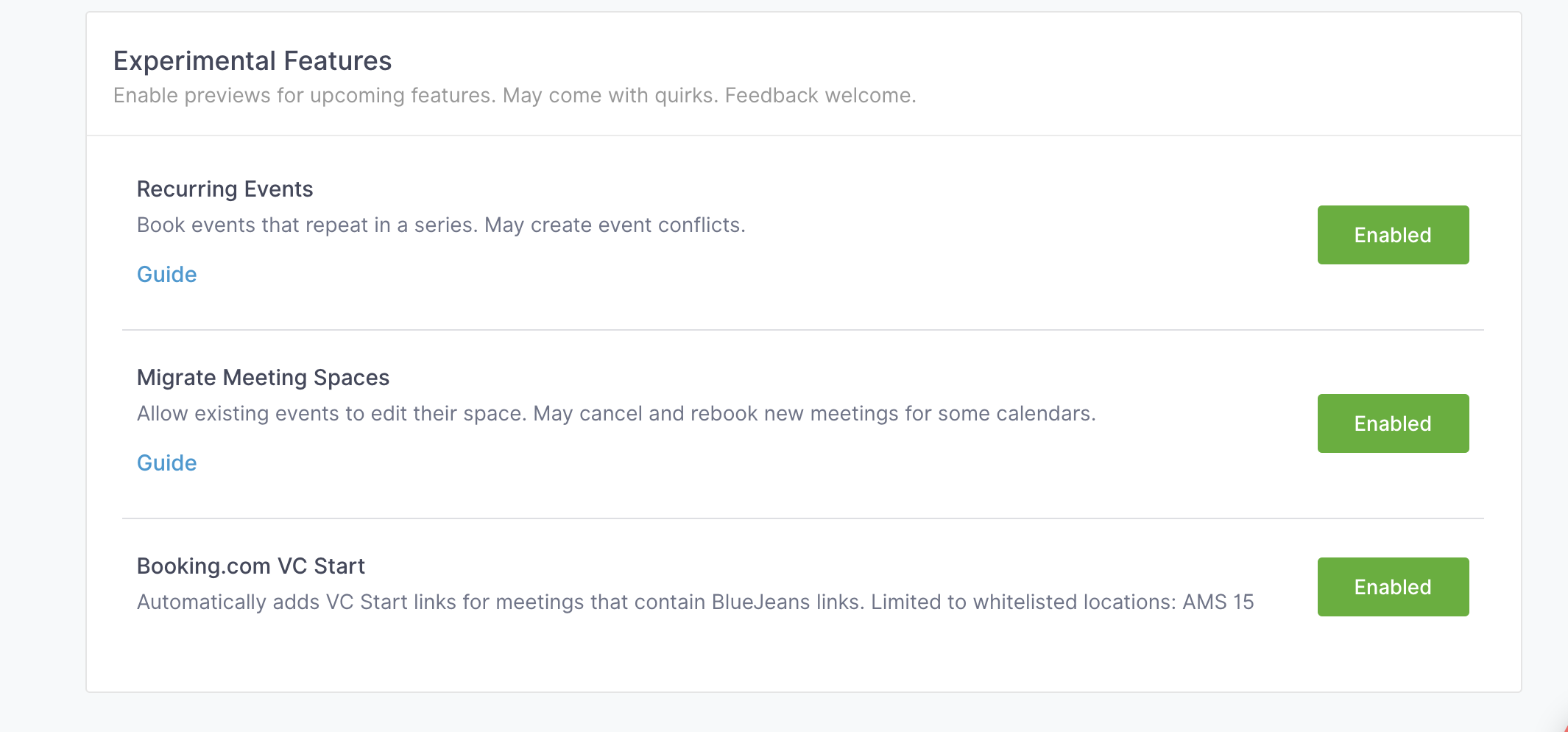 Book a repeating event
We'll warn folks when they book a meeting that might have a few limits.
As of May 2018, full recurrence add/edit support is available for Google & Microsoft calendars. Keep in mind recurring event support is in opt in Beta for both Google and Microsoft calendars.
If you choose to opt in as an organization, users can create a recurring event and edit/delete an instance or the entire series in Robin.
Microsoft users
When creating a new recurring event in Outlook, Robin cannot prevent conflicts in the future. If you book a meeting into the future, you'll want to confirm the event booked without conflict on future instances to be sure, or add a different meeting room in the case of double booking.
The full version of recurring meeting support will not have these limits when it comes out of beta.
From the event composer, click Repeat and you'll see a list of options for setting how often the current event should repeat (e.g. daily, weekly, MWF, monthly). As you can see in the example below that event is repeating on a weekly basis for 10 occurrences on every Tuesday.
When you're done, hit the Book now button and then book your event like normal.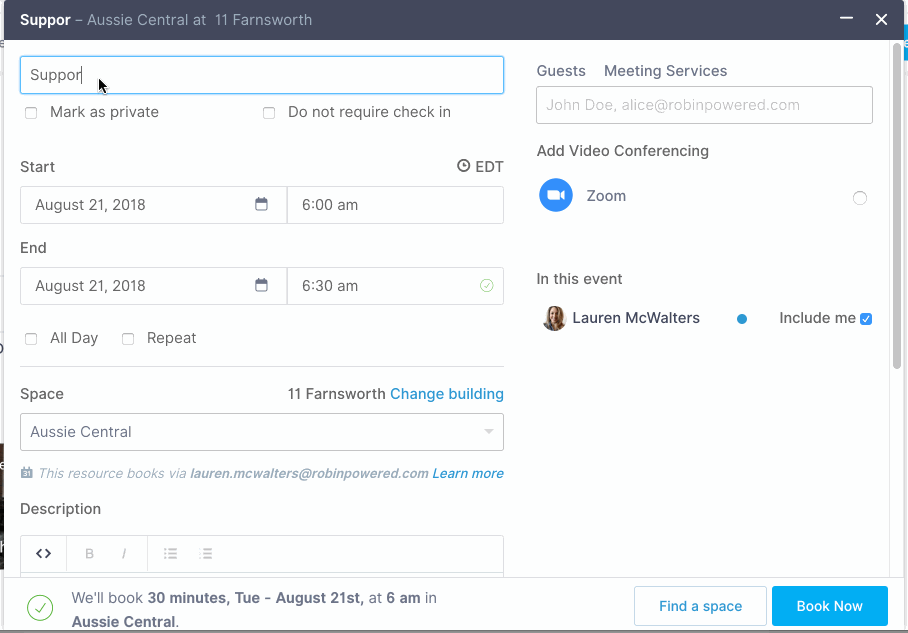 While selecting a space for a recurring meeting we detect a space's availability for each event and let you know if there are any conflicts. Selecting Find a space displays options in the search page for spaces that can accommodate each event in a series.
How do I edit or delete a recurring event?
You can edit or delete a single instance of an event or the entire series. Learn how here.